'Throw Open the Windows of Your Soul to the Sun'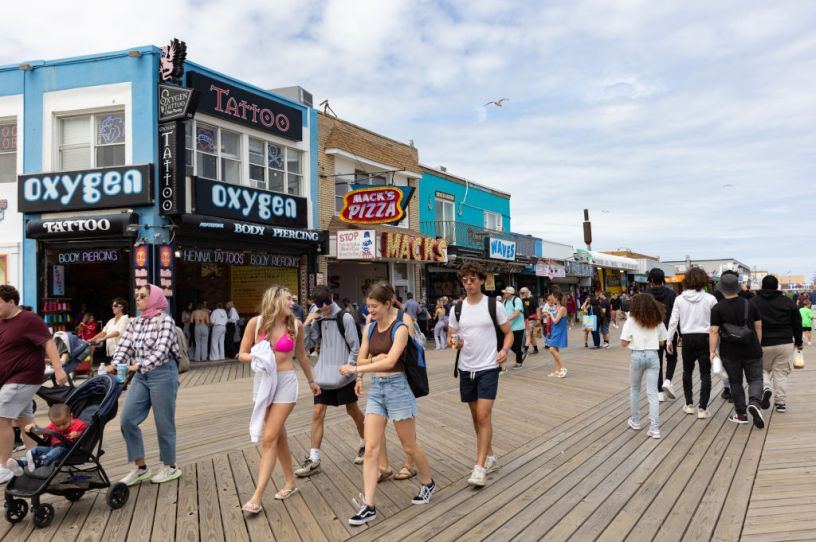 People spend time on the boardwalk during Memorial Day weekend 2023 in Wildwood, New Jersey.(Photo by Hannah Beier/Getty Images)
If you wish, you can easily read or hear today about how your barbecue or pickleball tournament or screen-streamed couch coma is a distraction from—maybe even a dishonoring of—the real object of the Memorial Day holiday.
A quick trot through the news and social media would surely yield many Americans of good intent looking down their noses at frivolities on this somber occasion. The message may be that you should forgo your pleasures entirely on Memorial Day, or maybe just that you should hang a figurative funeral crepe over the occasion for the more than 1.3 million Americans who have died in wars since the Revolution.
They will tell you, Strunk and White have mercy upon them, to "let that sink in" while you are guzzling your White Claws or swacking your pickleballs.
I know this is true, because as a young writer I found these pieces very attractive. It's sort of a reverse carpe diem: Release the day to the honor and remembrance of the fallen. This is a cousin to the billboard you will see this December reminding you that "Jesus is the reason for the season."
You're out of free articles
Create an account to unlock 1 more articles