Yes, America Could Split Apart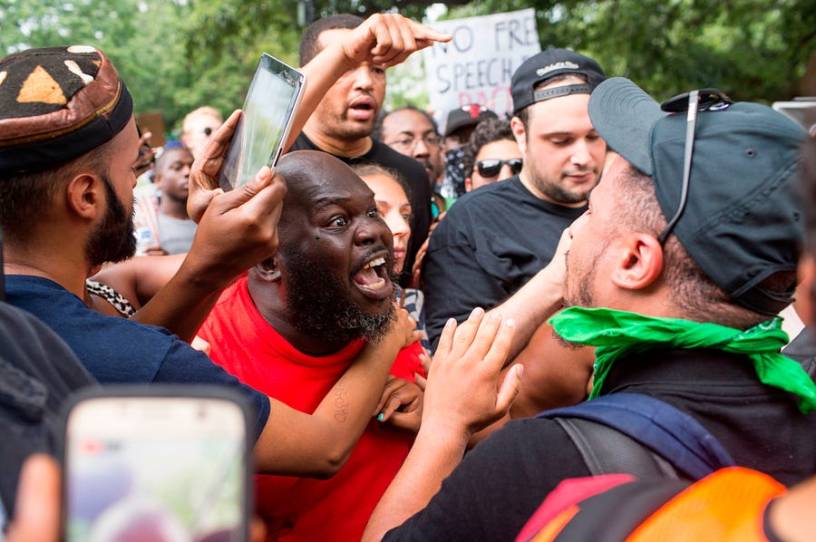 I can't remember the exact moment when I first began to fear for the future of our nation. It certainly wasn't because of a piece of empirical data. It wasn't a chart or graph that gave me that vague, sick sense that something wasn't right. I'm reminded of the opening words of the Lord of the Rings movie trilogy: "The world is changed. I feel it in the water. I feel it in the earth. I smell it in the air. Much that once was, is lost."
Perhaps it was the time in my life when Nancy and I moved in a few short years between deep-red and deep-blue America, living in both the rural South and urban Northeast. We didn't merely experience the deep antipathy for faraway political opponents. We also experienced a mutual incomprehension. There was a lack of experience or understanding that in some ways was more disturbing even than the enmity. 
With a degree of understanding perhaps there can be reconciliation. With no understanding, even the possibility of reconciliation becomes more remote.
On Friday afternoon Ruth Bader Ginsburg died, and I have never in my adult life seen such a deep shudder and sense of dread pass through the American political class. We knew a polarized and divided nation was about to endure yet another sharp escalation in the culture war, and this escalation could well lead to a cascading series of events that could strain the constitutional and cultural fabric of this nation.
You're out of free articles
Create an account to unlock 1 more articles