Xi's Republic of China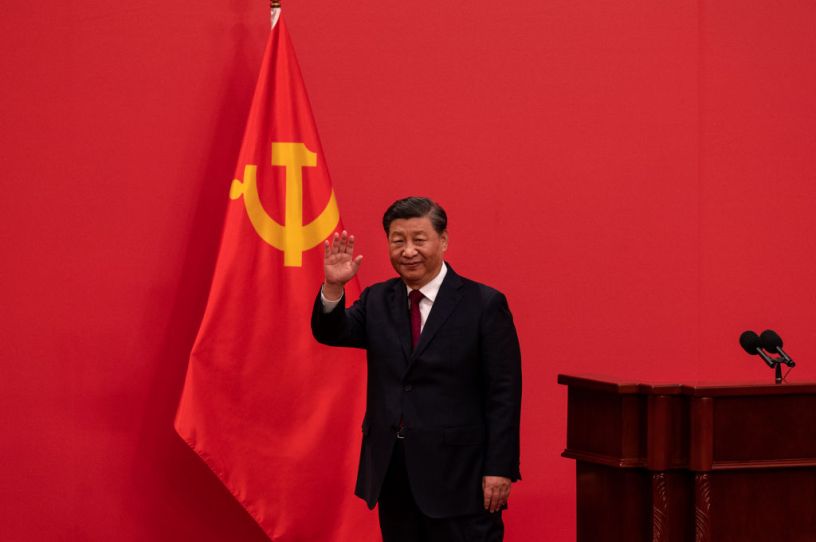 General Secretary and Chinese President Xi Jinping waves as he leaves after speaking at a press event with members of the new Standing Committee of the Political Bureau of the Communist Party of China on October 23, 2022, in Beijing, China. (Photo by Kevin Frayer/Getty Images)
I wrote my Los Angeles Times column on China this week but, perhaps ironically, my hunger for Chinese fare has come back.
I don't want to repeat myself, though, so let's come at this from a different angle.
I've written a bunch about how I think people tend to love democracy for the wrong reasons. They think democracy is glorious for what it produces through the magical expression of the popular will. I think democracy is glorious for the bad things it prevents.
I guess I've got to define some terms. I don't use "democracy" as poetic shorthand for all the good stuff of liberal democratic capitalism, the rule of law, etc. I mean "democracy" as in fair elections, majority rule, and all that stuff.
Let me define another term. Republicanism—spelled with a small "r" except when it inconveniently begins a sentence—is about counter-balancing the passions of the people with the long-term interests and ideals of the country as a whole. This sort of small-r republicanism refers both to individual leaders who understand their larger responsibilities beyond simply taking orders from voters and to the rules and institutions that prioritize things other than mere popular will. The Supreme Court, for example, is very republican but not very democratic, and that's the way I like it.