Can the U.S. Do More to Help Iranian Protesters?
Happy Friday! If you started as soon as it dropped at midnight and didn't sleep, you could have listened to Taylor Swift's new album nine full times before this newsletter was published. [Editor's note: This was not theoretical for Declan.]
Quick Hits: Today's Top Stories
The West Doesn't Want to Whiff on Iran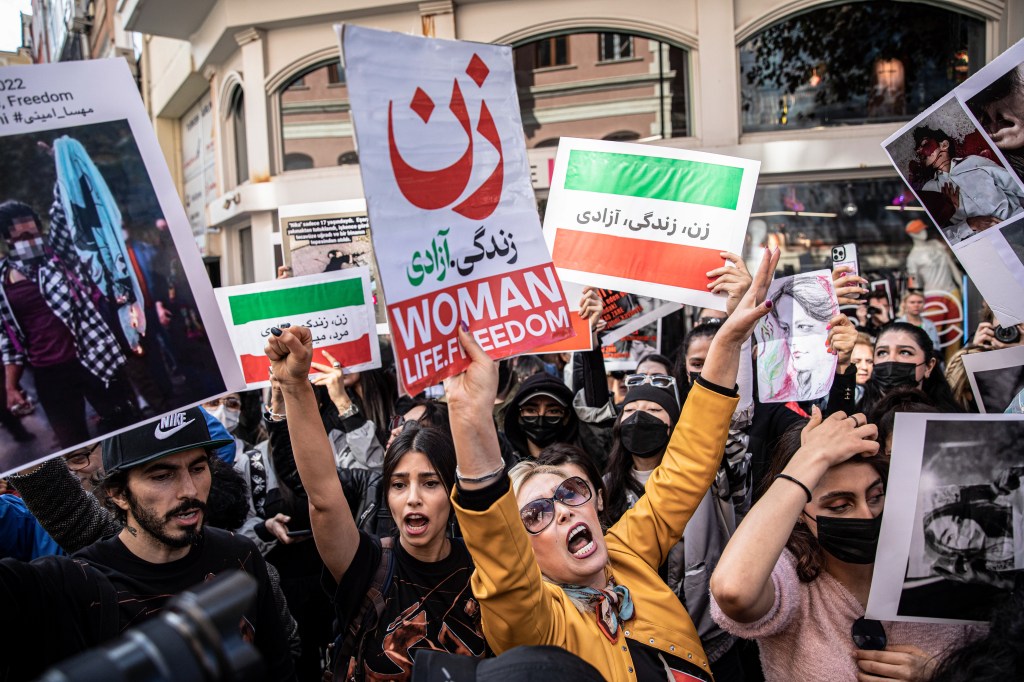 As the Green Movement protests swept through Iran in 2009, the fledgling Obama administration at first kept mum, purportedly for fear of giving the regime an excuse for a brutal crackdown. Then-President Barack Obama had also begun an exchange of letters with Ali Khamenei, Iran's supreme leader, that would eventually lead to negotiations for the 2015 nuclear deal.
Obama revisited that decision on an episode of "Pod Save America" last week. "There was some thought that we were somehow going to be undermining [protesters'] street cred in Iran if I supported what they were doing," he said. "In retrospect, I think that was a mistake."
Iran is once again rocked by protests—this time over the death in custody of Mahsa Amini, a 22-year-old woman detained for violating the state-required dress code—and Biden administration officials (many of whom served in the Obama administration) say they've learned from 2009's mistakes.