The Morning Dispatch: How Monkeypox Containment is Failing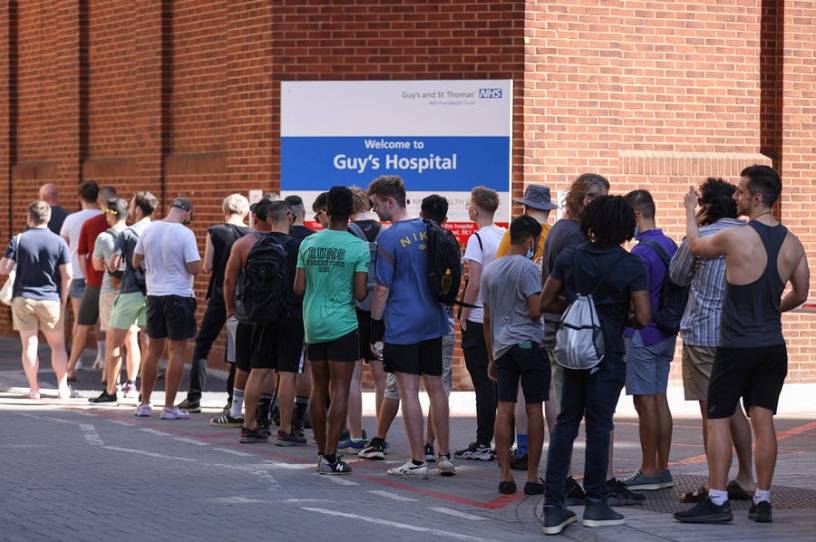 Happy Thursday! Spotify said yesterday that streams of Kate Bush's 1985 "Running Up That Hill" spiked 9,000 percent after the song was featured prominently in Stranger Things' fourth season.
We have decided to send Netflix our entire advertising budget for 2023 to get Vecna in a Dispatch hat for Season 5.
Quick Hits: Today's Top Stories
A key part of President Joe Biden's legislative agenda is back in play after Democratic Sen. Joe Manchin announced Wednesday he will support a significantly pared back version of Build Back Better, which he is now calling the Inflation Reduction Act. According to a framework circulated last night, the package would devote $369 billion to energy security and climate change measures—and $64 billion toward shoring up the Affordable Care Act—while generating revenue by implementing a 15 percent corporate minimum tax, allowing Medicare to negotiate drug prices, beefing up IRS enforcement, and eliminating the carried interest loophole. According to the Congressional Budget Office and Joint Committee on Taxation, the framework—which would pass through the reconciliation process with only Democratic support, if it passes at all—would reduce the deficit by $300 billion over the next decade.

The Senate voted 64-33 on Wednesday to advance a $79 billion package intended to jumpstart domestic computer chip manufacturing and boost the United States' competitiveness with China. The legislation includes both $52.7 billion in subsidies and a 25 percent tax credit aimed at incentivizing manufacturers to develop and research semiconductors and chips in the U.S., and it authorizes—but does not fund—about $200 billion for scientific research, including $81 billion for the National Science Foundation. The legislation will now return to the House, where it is expected to pass.