Happy Friday! A hearty congratulations to Grazer, a mama brown bear in Alaska's Katmai National Park who won the park's ninth-annual Fat Bear Week, beating out Chunk in the finals by more than 80,000 votes. Happy hibernating!
Quick Hits: Today's Top Stories
Iran's Long Shadow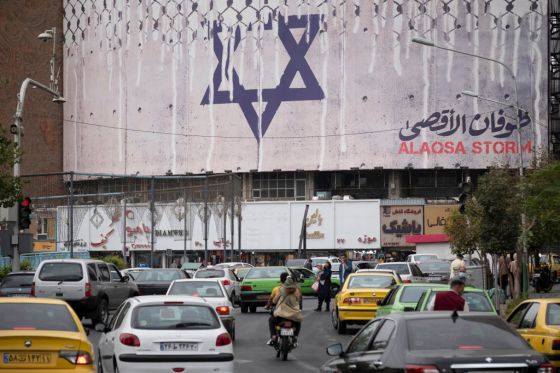 Last month, the Biden administration announced the release of five American hostages from Iran's captivity, agreeing to unfreeze $6 billion in Iranian funds in exchange for their freedom. While all were happy to see the hostages return home, a number of regional analysts were highly critical of the move, arguing the money would be used for nefarious purposes—chiefly the funding of terrorism. The Biden administration was adamant that their negotiations were sound and the funds would be used solely for humanitarian aid, despite Iran's long history of abusing such carve-outs.
Weeks later, with more than 1,300 Israelis killed in an attack reportedly aided by funding and training from Iran, the Biden administration—in partnership with Qatar—refroze Iran's access to the $6 billion after calls to do so had grown increasingly bipartisan.
This reversal was the latest step taken by the Biden administration to punish Iran—a designated state sponsor of terrorism known for its financial support to proxies across the Middle East—for its role in the deadliest attack on Israel in decades. Israel is preparing a ground invasion to eliminate the threat posed by Hamas, but the move could provoke Hezbollah—a Lebanese terrorist organization also funded by Iran—to launch its own attack on Israel from the north. In another win for Iran, the war has also put normalization talks between Saudi Arabia and Israel on hold.