The General Election Mirage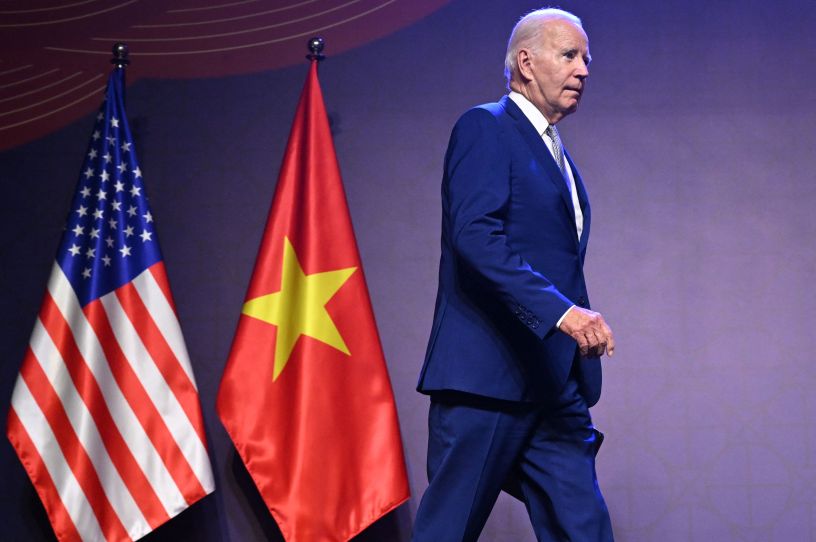 President Joe Biden arrives to hold a press conference in Hanoi on September 10, 2023, on the first day of a visit in Vietnam. (Photo by SAUL LOEB/AFP via Getty Images)
Detroit is on strike, the House is moving toward impeachment, his son is facing three felony counts with more on the horizon, gas prices are up, a government shutdown looms, and following a foreign trip that featured another Mr. Magoo moment, prominent Democrats are now openly debating whether he must drop his presidential bid for the good of the country.
President Biden has been at the center of the action this week, and it's been … not super.
The White House and the Biden campaign are working hard to shame the press and quell Democratic concerns and get back to treating Biden like a Fabergé egg: fragile, valuable, and impossible to replace. The message is that Democrats should stop agonizing and stay focused on the general election and the threat of a second Trump administration.