The Impeachment Drumbeat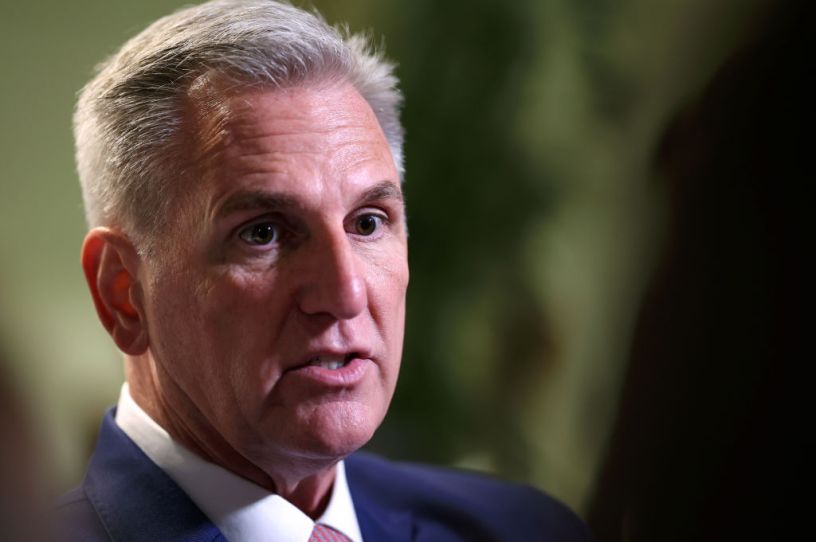 Speaker Kevin McCarthy addresses reporters as he leaves a House Republican caucus meeting at the U.S. Capitol on September 14, 2023. (Photo by Kevin Dietsch/Getty Images)
Both houses of Congress are back from summer recess, yet lawmakers are no closer to completing their most basic task: funding the federal government for the next fiscal year. And House Speaker Kevin McCarthy's announcement Tuesday that he's opening an impeachment inquiry into President Joe Biden adds another layer of complexity to House Republicans' already brittle majority.
Opening the inquiry gives House GOP investigators more legal weight to pursue records that could show links between Hunter Biden's business dealings and the president. Until now, the Republicans investigating the Biden family's business dealings could only request records ostensibly linked to some legislative purpose. A formal impeachment inquiry gives lawmakers wide latitude to request more records, such as banking and financial documents. They can also more easily subpoena witnesses who may have knowledge of the Biden family's business dealings.
While the lines between a regular legislative investigation and an impeachment inquiry overlap, an impeachment inquiry is more likely to give lawmakers access to grand jury materials, documents and testimony related to the president's actions, and communications covered by executive privilege, according to the nonpartisan Congressional Research Service.
"It gives us the ability to actually start getting to be more forceful … forcing the administration to start responding to the inquiries we had," Rep. Kevin Hern, an Oklahoma Republican, told The Dispatch Thursday.