What the Republican Ripple Means for Biden in 2024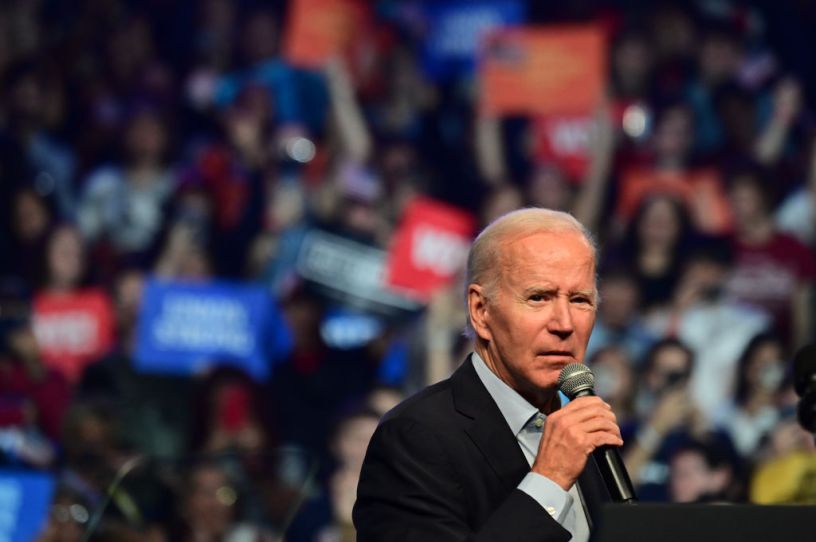 President Joe Biden. (Photo by Mark Makela/Getty Images.)
In the weeks leading up to Election Day, the White House enjoyed a brief moratorium on one of the more uncomfortable news developments of the midterm cycle: intra-Democratic Party speculation about whether President Joe Biden should run for reelection in 2024.
Could Tuesday night's election results buy him more time?
Skepticism surrounding a prospective Biden reelection campaign has long centered on how much the president's chronic unpopularity would hurt his fellow Democrats in the midterms. Already bogged down by inflationary headwinds and the understanding that midterms traditionally hurt the party in power, Democrats trudged toward Election Day expecting a red tsunami.
That didn't materialize—it wasn't even a wave. At best the GOP looks poised to recapture the House by a slim majority, and its path to winning control of the Senate grew increasingly narrow as Election Night went on. Election results are still being tabulated in a number of Senate battlegrounds, with a number of races still too close to call as of Wednesday morning.