Death of a Supreme Court Giant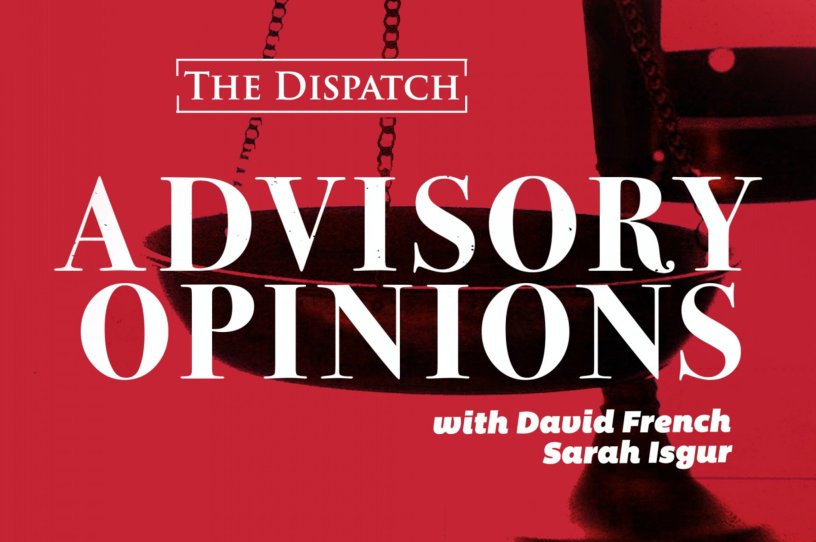 Ruth Bader Ginsburg died on Friday, rocking the nation and setting the stage for a blistering Senate confirmation fight should the Senate Judiciary Committee go through with the hearing process before the election. Today, our podcast hosts walk us through the history of SCOTUS vacancies, reflect on the legendary friendship between Justice Ruth Bader Ginsburg and Justice Antonin Scalia, and offer some rank punditry about what this SCOTUS vacancy means for the future of our republic. The question on everyone's mind is: What happens next? Will Senate Republicans go through with the Supreme Court nomination process? Should they? Sarah and David have some thoughts. What's clear is that Trump will fight tooth and nail to get a nominee through as a last ditch effort to energize his base. "The more the Democrats threaten him, his brand is that he cannot give in to threats," explains Sarah. "It's the ultimate 'owns the libs' move to fill the Ginsburg seat and enrage the left." But who will president Trump nominate? Judge Barbara Lagoa of the 11th Circuit is in the running, but 7th Circuit judge Amy Coney Barrett's cult of personality on the right—especially within the pro-life community—will likely give her the winning ticket. "If RBG is Michael Jordan," Sarah explains, "ACB is Lebron James." Stick around for a deep dive into the filibuster's life expectancy, the possibility of a Democratic court packing scheme, and the likelihood of an Electoral College split this November.
Show Notes:
-David's new book, Divided We Fall: America's Secession Threat and How to Restore Our Nation, Judge Jeffrey Sutton's conversation with Justice Scalia about his friendship with RBG, and Sarah's Sweep newsletter, "Yep, This Changes Everything," and "Replacing Justice Ginsburg: Politics, Not Precedent" by Andrew McCarthy in National Review, the upcoming Dispatch Live with Sarah and David this Wednesday.
You're out of free articles
Create an account to unlock 1 more articles