An Anticlimactic End to the Debt Ceiling Saga
Happy Thursday! Failed Arizona gubernatorial candidate Kari Lake is taking over the keynote speaking slot at the Georgia GOP's upcoming Victory Dinner after former Vice President Mike Pence backed out of the engagement.
There's a metaphor in there somewhere, but we can't quite put our finger on it.
Quick Hits: Today's Top Stories
Done Deal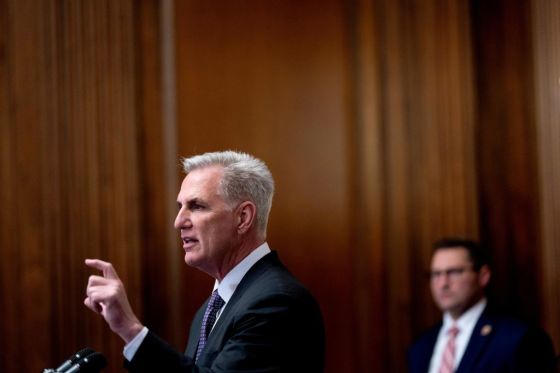 In the end, it wasn't close. After weeks of pizza-fueled meetings and high-stakes negotiations, House Speaker Kevin McCarthy convinced a majority of the Republicans in his conference to support a debt-ceiling deal backed by even more Democrats in the House.
For all the dealmaking fireworks and warnings of economic doom, the debt ceiling showdown neared its conclusion with a comfortably bipartisan vote. The House voted 314 to 117 last night to pass the Fiscal Responsibility Act of 2023, which would lift the debt ceiling and avoid what would likely be an economically catastrophic default, expected to hit as soon as June 5. A few more obstacles remain—the legislation still needs to pass the Senate—but the most difficult part of the process is now firmly in the rearview mirror.