Over the River and Through the Recession
Happy Tuesday! If you're part of the 60 percent of Americans who do not want to discuss politics at Thanksgiving this year, try steering the conversation towards a more popular topic. May we (and official NBC News polling) suggest Taylor Swift or Beyoncé?
Quick Hits: Today's Top Stories
While on a previously unannounced visit to Kyiv on Monday, Defense Secretary Lloyd Austin announced $100 million in additional military aid to Ukraine through the Presidential Drawdown Authority. The U.S. will transfer from its own stockpile Stinger anti-aircraft missiles, one additional High Mobility Artillery Rocket System (HIMARS) and corresponding ammunition, supplemental 155mm and 105mm artillery rounds, as well as other materiel. Austin also pledged continued American support during his visit. "The message that I bring you today, Mr. President, is that the United States of America is with you," he told Ukrainian President Volodymyr Zelensky. "We will remain with you for the long haul."
The Supreme Court on Monday declined to hear an appeal from former Minneapolis police officer Derek Chauvin, who in April 2021 was found guilty of murder in the 2020 death of George Floyd. Chauvin appealed on the grounds his jurors had a vested interest in voting against acquittal, for fear of inciting protests and violence; the Court, as is standard practice, denied this appeal without giving a reason.
Virginia Del. Briana Sewell, a Democrat, announced Monday she will run for Congress to replace Democratic Rep. Abigail Spanberger, who announced this earlier month she will run for governor instead of reelection. Sewell joined Yevgeny "Eugene" Vindman—a retired Army colonel who, along with his twin brother, raised the alarm about former President Donald Trump's conduct regarding Ukraine—in the Democratic primary for the seat.
Talking Turkey on the Economy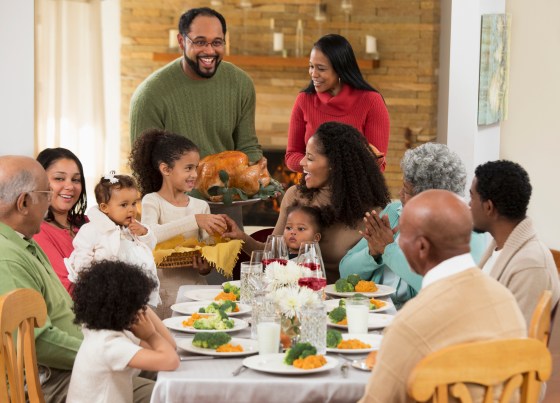 One thing to be thankful for this Thanksgiving is falling prices: Foodstuff prices, in particular—including for festive staples like turkeys, eggs, whipped cream, and cranberries—are down. According to the American Farm Bureau Federation's 38th annual survey, the average cost of a 2024 Thanksgiving dinner for 10 is $61.17, down 4.5 percent from last year's record high. It's also cheaper to travel to see family this week as gas prices are near their lowest point since January, and airfares are back below pre-pandemic levels.
But despite lower prices and economic forecasts predicting resilient growth into 2024, most Americans' views of the economy remain dour. Some have even claimed the economy is in a "silent depression" or, as the kids are saying, a "vibecession." What explains the disconnect?
At the beginning of the year, many economists and financial analysts rushed to …
You're out of free articles
Create an account to unlock 1 more articles