The Convert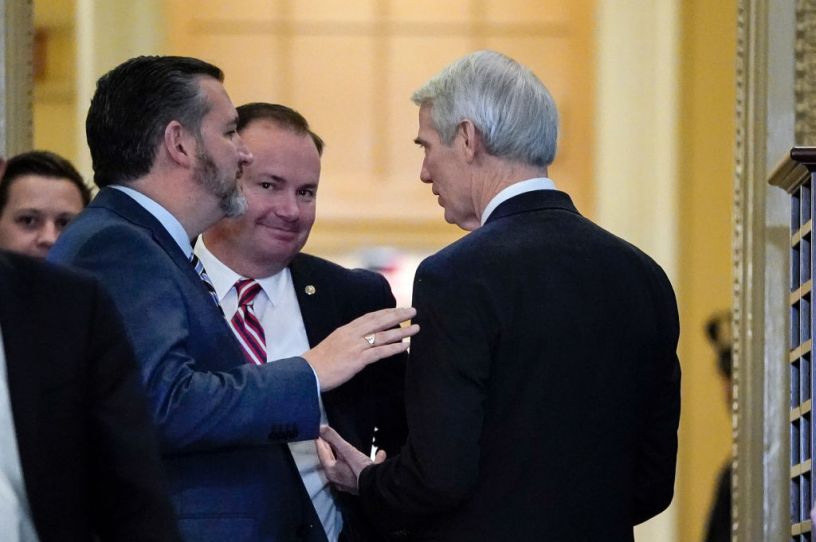 Sens. Ted Cruz, Mike Lee, and Rob Portman talk as the Senate impeachment trial of then-U.S. President Donald Trump continues at the U.S. Capitol on January 31, 2020. (Photo by Drew Angerer/Getty Images)
The most interesting question about Republicans who've accommodated themselves to Trumpism is one that can never be answered definitively.
Cynic or convert?
Ted Cruz, Lindsey Graham, Elise Stefanik, Marco Rubio: You and I can guess whether they're opportunists who've made peace with MAGA to protect themselves in primaries or whether they've talked themselves into believing sincerely that America must be cleansed of leftist "vermin." But all we're doing is guessing. Only they know for sure.
To complicate matters, hardly anyone left among the right's political establishment is clearly either one or the other. We can safely say that most Republicans in Washington began as cynics about Trump, but the human mind resists cynicism as a permanent state. An opportunist who knows that he or she is engaged in something sleazy inevitably will start to rationalize why it isn't. It's actually virtuous!
You're out of free articles
Create an account to unlock 1 more articles