Two Incumbents, One District, and a Big Headache for the GOP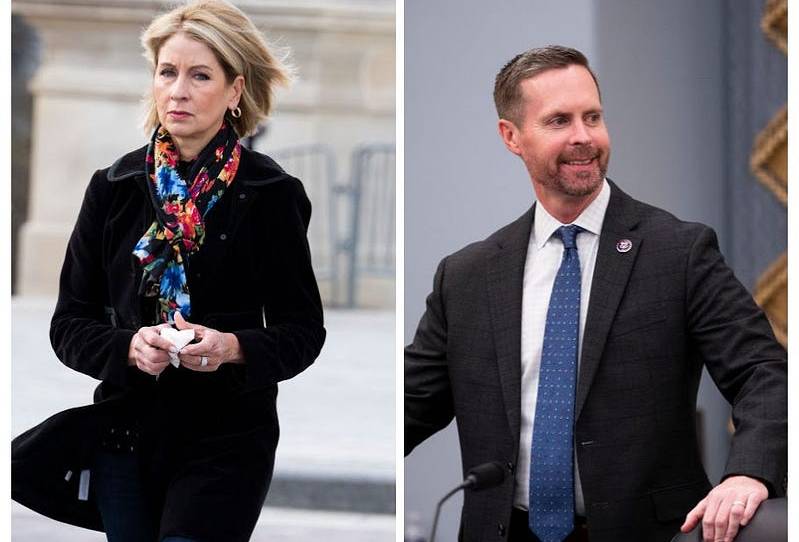 GOP Rep. Mary Miller made herself known—and not in a good way—her very first week in office last January. At a Moms for America rally on January 5, one day before the storming of the Capitol, she said, "If we win a few elections, we're still going to be losing unless we win the hearts and minds of our children. This is the battle. Hitler was right on one thing. He said, 'Whoever has the youth has the future.'"
She later apologized. But it's a gaffe that could come back to haunt her now that Illinois' new congressional map forced her into a primary race against a fellow Republican incumbent—a primary that reflects the party's internal divisions.
On November 23, Illinois Gov. J.B. Pritzker, a Democrat, signed off on a new congressional map that carved up Miller's current district, forcing her to choose between two districts featuring high-ranking Republicans in a June 28 primary matchup. Rep. Mike Bost, the top Republican on the House Veteran Affairs Committee, will be running in the new 12th district and Rodney Davis, the top Republican on the House Administration Committee, will run in the new 15th.
Armed with former President Donald Trump's endorsement, Miller opted on January 7 to challenge Davis, a decision she has declined to discuss at length. "I represent the district—the district is very conservative," Miller told The Dispatch in a brief interview last week at the U.S. Capitol. Miller and her husband, a member of the Illinois House of Representatives, live just outside the new 15th District, which is safe Republican territory.