Can Democrats Win Back the Senate in 2020?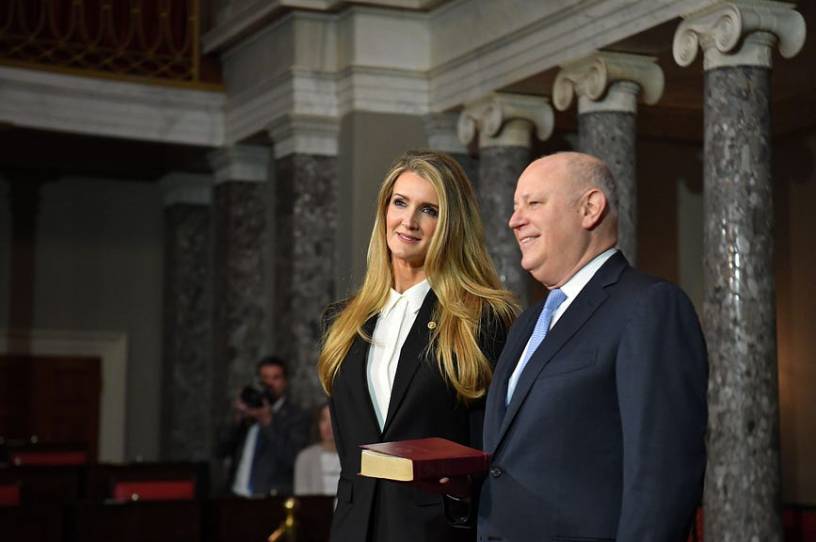 Bernie Sanders is now the definitive front-runner for the Democratic nomination with an ambitious list of policy goals–including Medicare for All–that would require legislative action to implement. 
But right now Republicans hold a narrow three-seat majority in the Senate plus the tie-breaking vote of the vice president. What would need to happen for Democrats to take over the upper chamber this cycle?*
First, let's look at which states are in play. Two Democratic incumbents face tough re-elections—Gary Peters in Michigan and Doug Jones in Alabama. Peters currently holds a slim polling lead against his most likely Republican rival, but Jones is lagging by considerably more in Alabama. Jones, who beat Roy Moore by one point in a special election in 2018, voted to remove Trump from office during the impeachment trial despite his state's +23 net approval of the president. It looks like Tommy Tuberville and Jeff Sessions will battle it out in a runoff to determine who will run against Jones in the general, but either one would be a heavy favorite to win in November.  
This means that Democrats most likely need four pickups and the presidency (or five seats if Trump wins re-election) to take the senate, but that's not an impossible feat. And we may not know until January 2021.