Could Control of the Senate Come Down to North Carolina?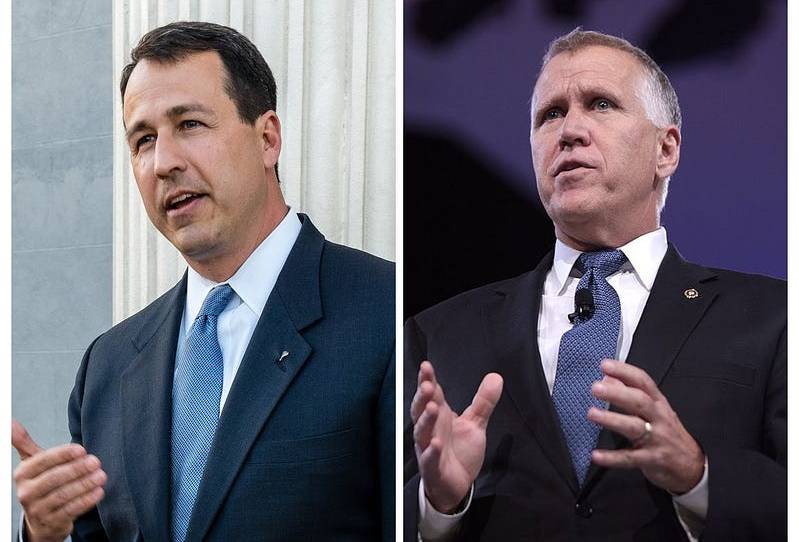 More than 3 million North Carolinians have already voted in what has become one of the most expensive, scandal-ridden Senate races of 2020: a tight matchup between first-term Republican Sen. Thom Tillis and Democratic challenger Cal Cunningham, an Army Reserve officer and former military prosecutor who served tours in Iraq and Afghanistan.
With the GOP's 53-47 Senate majority hanging by a thread—the incumbents in Maine, Arizona, and Colorado are in serious jeopardy of losing—Republicans are hoping that North Carolina will be the linchpin that prevents Democrats from winning the four seats they need to regain the Senate. (Democratic Sen. Doug Jones of Alabama is expected to lose reelection to Republican challenger Tommy Tuberville, adding a slight cushion to the Senate Republicans' fragile three-seat majority.) 
Though Trump narrowly won the state in 2016, a growing number of unaffiliated voters in North Carolina have moved the once reliably red state into purple territory: Biden is now carrying the state by 1.2 points, according to today's RealClearPolitics average. 
But the first week of October threw a wrench into Senate Democrats' plans to unseat Thom Tillis—a fairly anonymous senator who has suffered from consistently poor approval ratings since 2014—with Cal Cunningham, a moderate Democrat who has centered his campaign around health care and his military service. Just hours after Tillis told reporters he had tested positive for COVID-19 on October 2, news broke that Cunningham, a married father of two, was sending romantic text messages to a woman who is not his wife.