Fact Check: Did George W. Bush Nominate a Black Woman to the Supreme Court in 2003?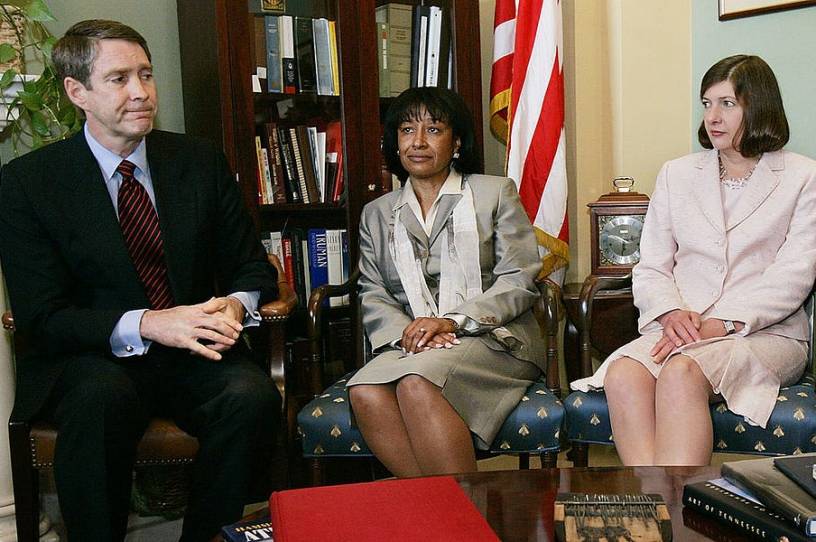 Viral social media posts claim that Republicans were the first to nominate a black woman to the Supreme Court in 2003 but then-Sen. Joe Biden filibustered her nomination. 
There were no Supreme Court nominations put forth by President George W. Bush in 2003. Bush didn't have an opportunity to nominate any justices until 2005 when Justice Sandra Day O'Connor announced her retirement and then-Chief Justice William Rehnquist passed away. 
Bush nominated three individuals for the Supreme Court, none of whom are black women: Chief Justice John Roberts, Justice Samuel Alito, and Harriet Miers. Miers served as White House counsel, and asked Bush to withdraw her nomination to the Supreme Court after bipartisan concern over her lack of experience as a judge.