Donald Trump, Nietzsche, and TikTok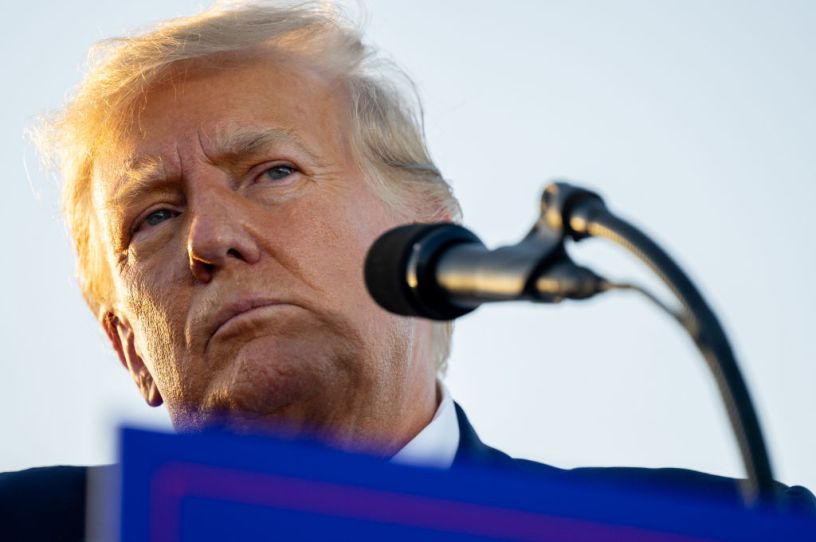 Former President Donald Trump speaks during a rally at the Waco Regional Airport on March 25, 2023, in Waco, Texas. (Photo by Brandon Bell/Getty Images)
Hey,
Don't tell Steve, but I'm part of an underground movement here at The Dispatch that nobody calls B4 (Bring Back Better Blogging). Nobody calls it that because I just made up that name, partly because I like alliteration. (After all, alliteration is amusingly addictive and always adds an awesome aspect to any article. It's a fun form of figurative filibustering that fuels a feeling of fascination and fosters a sense of fluency with phrasing.)
This rebel alliance wants The Dispatch to have a group blog, much like the Corner, which I came up with back in my National Review days. Contrary to rumors—mostly spread by me—Steve isn't opposed to the idea because he's an enemy of joy. He worries that a blog would encourage bad habits that The Dispatch was founded to oppose: hot takes, getting caught up in the effluvial tides of Twitter and cable news, etc.
Now, if you're close to my age, you might remember the animated series The Adventures of Letterman. This was not, as you might guess, some creepy fanfic about the comedian and late-night TV host David Letterman. It was part of the 1970s kids show The Electric Company, and it—allegedly—helped little kids learn to read. Narrated by Joan Rivers, the eponymous hero of The Adventures of Letterman (voiced by Gene Wilder) was constantly besieged by Spell Binder (voiced by Zero Mostel). Spell Binder, who had what today would be considered a culturally offensive turban, was constantly changing words by replacing letters in nefarious ways.
Get every newsletter and all of The Dispatch. Support quality, fact-based journalism.
Start Your Free Trial
ALREADY A PAID SUBSCRIBER? SIGN IN