The Morning Dispatch: Escalating Violence in Burma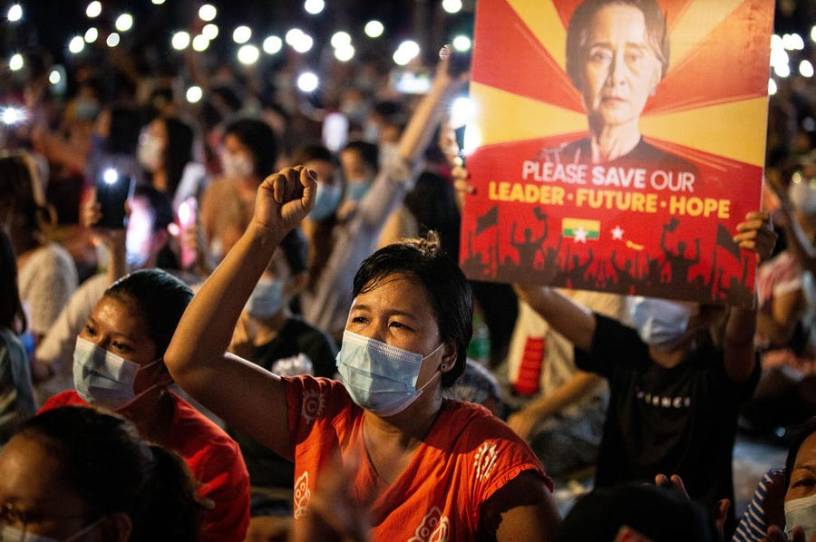 Happy Tuesday! Mark your calendars! Dispatch Live is back this Thursday at 8:30 p.m. ET. More details here.
Quick Hits: Today's Top Stories
Germany, France, and Spain on Monday became the latest European countries to temporarily suspend use of AstraZeneca's COVID-19 vaccine after 37 people (out of the more than 17 million who have received the vaccine) reported blood clotting. The WHO and European Medicines Agency (EMA) said there is no data to show the vaccines caused the clots. "Many thousands of people develop blood clots annually in the EU for different reasons," the EMA said.

Two men were charged by federal authorities with assaulting three U.S. Capitol Police officers, including Officer Brian Sicknick, who died one day after the raid on the Capitol. Video evidence included in the affidavit shows the men spraying the officers in the face and eyes with an unknown chemical substance, but the cause of Sicknick's death is still unconfirmed.

The Senate voted 51-40 on Monday to confirm Rep. Deb Haaland of New Mexico as secretary of the interior. Haaland is the first Native American to lead a Cabinet agency.