The Morning Dispatch: Why Has the U.S. Admitted No Uyghur Refugees?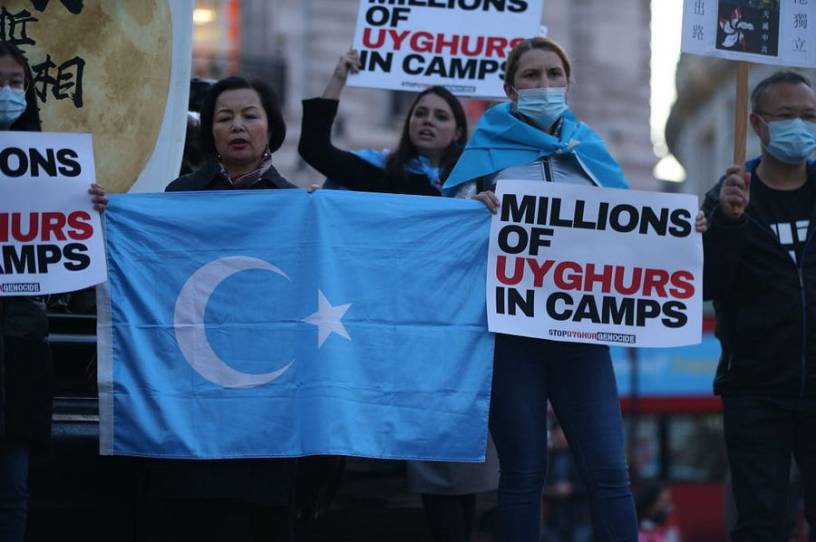 Happy Friday! We're really loving the "I swear, I will turn this car around!" energy of Senate budget reconciliation negotiations lately.
Quick Hits: Today's Top Stories
The Federal Reserve Board announced Thursday it will implement a new set of rules prohibiting Federal Reserve policymakers and senior staff from purchasing individual securities and restricting their ability to actively trade. The move comes just weeks after two regional Federal Reserve presidents embroiled in ethics scandals announced their resignations.

National Institutes of Health Principal Deputy Director Lawrence Tabak sent a letter to GOP Rep. James Comer on Wednesday confirming that the NIH funded coronavirus research at the Wuhan Institute of Virology (WIV) through grantee EcoHealth Alliance. Tabak is adamant that the bat coronaviruses studied under the NIH grant "are not and could not have become SARS-CoV-2," but the letter calls into question previous denials from Dr. Anthony Fauci and other public health officials that the NIH never funded gain-of-function research at the WIV.

Emails acquired by Parents Defending Education and reviewed by the Washington Free Beacon appear to show White House officials were aware of the National School Board Association's (NSBA) plans to send a letter to President Biden requesting federal law enforcement "deal with the growing number of threats of violence and acts of intimidation" facing school board members weeks before the letter was released. Attorney General Merrick Garland testified before Congress on Thursday that he did not speak to the White House before issuing a memo on "threats against school officials and teachers," but said that he was "sure" White House and Justice Department officials discussed the NSBA letter at some point.