A Generation at Risk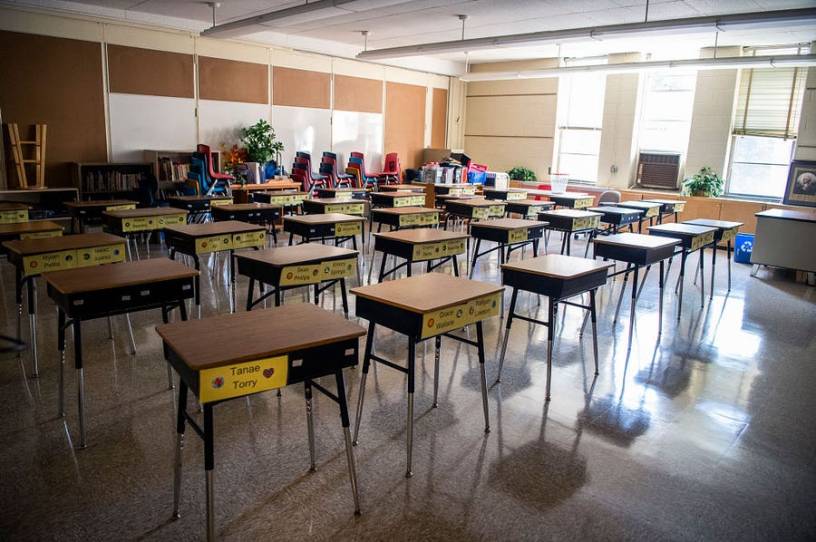 Like many urban public schools along the East Coast and throughout the country, my district began the school year 100 percent virtually. In Baltimore City, our district partnered with community organizations and worked for months over the summer to provide laptops and Wi-Fi for students so that they would be able to login to access their daily classwork. After the first two weeks of school, it is clear that these worthy efforts to launch a virtual school will not meet the needs of our students and families, especially the most vulnerable. 
In an interview this week, our district CEO mentioned that in the first week, only 65 percent of our students were logging into class on a daily basis. At my alternative high school for students diagnosed with emotional and/or behavior disorders, this number has been roughly 40 percent. Despite the improvements that my school and district have made since last spring in increasing virtual attendance, we still have a disturbing number of students who are missing. These types of alarming statistics and concerning consequences—which may result in 24 million students around the world potentially dropping out of school—are generally not found on the signs of the teachers unions standing in the way of school doors while protesting school opening plans.
Currently, high school students in my district are attending virtual school four days a week and can receive additional instructional support on the fifth day. Each day, students are engaged in synchronous or live instruction on Zoom with a teacher for five different class periods lasting 45 minutes each. A variety of online tools such as Google Classroom and Clever are used as platforms for students to turn in their homework and access classroom materials.
For those who have been showing up, the virtual learning experience has been an unbearable struggle for students and families alike. A student in my U.S. History class is often unable to hear what is going on in Zoom because he is holding his infant brother on his lap while his single mother is at work. Countless students are dealing with internet connection problems and unable to find one of their numerous links or passwords to make it in time for class. Family members overwhelmed beyond belief attempting to support all of their children's various schoolwork while balancing their own work schedules. 
Get every newsletter and all of The Dispatch. Support quality, fact-based journalism.
Get Started
ALREADY HAVE AN ACCOUNT? SIGN IN