A Tale of Two GOP Responses to the Trump Search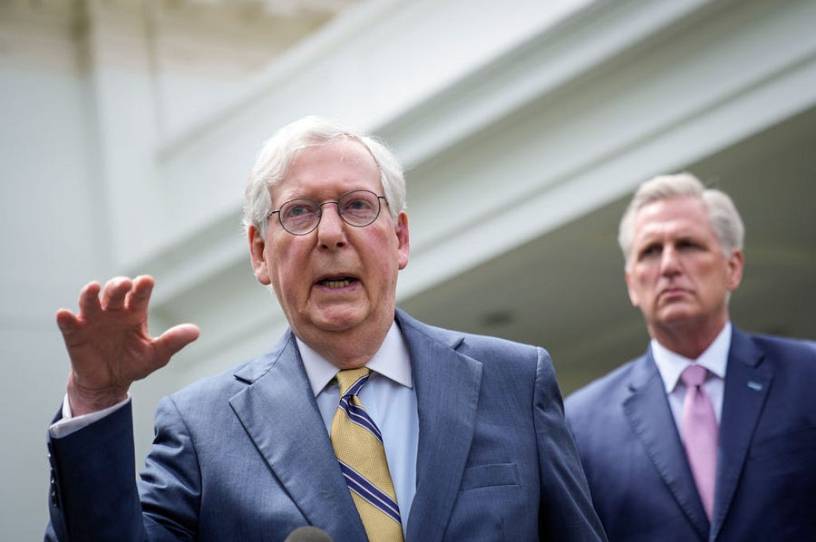 One day after former President Donald Trump broke the news Monday that the FBI had executed a search warrant in his Palm Beach home, House Minority Leader Kevin McCarthy issued a stark warning to Merrick Garland: After Election Day rolls around, the attorney general should brace himself for the wrath of the House Republican conference. 
With a 2023 House Republican majority in mind, McCarthy and his fellow House GOP leaders have spent the past year planning ways to investigate and subpoena Biden administration officials on an array of topics, including last year's chaotic withdrawal from Afghanistan and Hunter Biden's foreign business dealings. McCarthy said in a June television interview that his conference already has more than 500 subpoena letters prepared.
That oversight strategy took on a new sense of urgency after the FBI searched Mar-a-Lago for reasons that are still unknown publicly—though several news outlets have reported they appear to be related to a number of classified documents the former president was required to turn over to the National Archives. 
"When Republicans take back the House, we will conduct immediate oversight of this department, follow the facts, and leave no stone unturned," McCarthy wrote on Twitter Monday evening. His fellow House GOP leaders quickly followed suit in their knee-jerk condemnations of the search—as did many rank-and-file Republican members, some of whom are already using the search as fundraising fodder ahead of the November midterms.