America Is Still Too Far Behind on Testing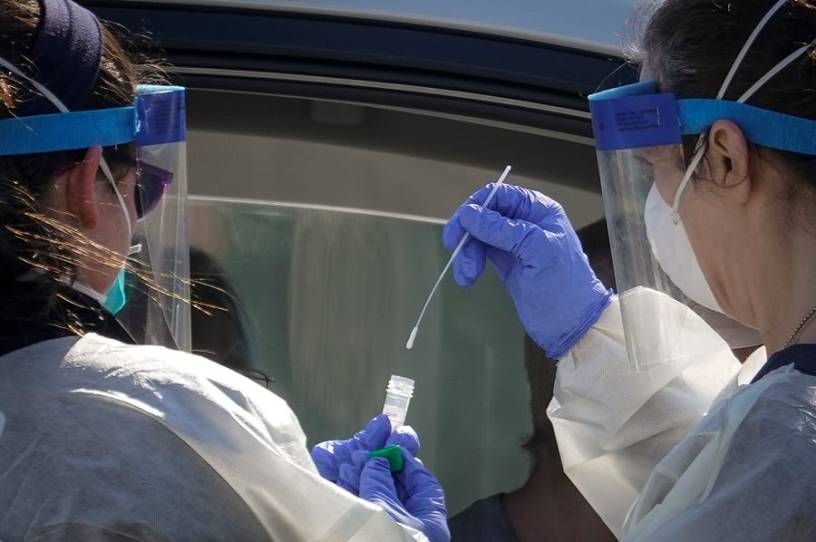 It's been exactly one month since President Trump, touring CDC headquarters in Atlanta, promised that the United States would not be caught flat-footed by the looming threat of coronavirus, saying that "anyone who wants a test can get a test." As the world changed dramatically over the following weeks, the U.S. testing operation lurched into motion—belatedly, but with admirable speed. Yet even now, with our testing operation chugging along, we remain in many ways as far from understanding the scope of the virus's spread in America as we were the day the president made that proclamation.
The simplest way to assess our own tracking of the coronavirus outbreak is to benchmark our own testing efforts so far. To do so we must consider two important data points. The first is the raw number of people tested: More than 1.7 million already, according to the COVID Tracking Project, with another 130,000 or more coming in every day. This is the number the White House has focused on: President Trump has bragged on multiple occasions that the U.S. has now done "far more testing than any other nation, by far." It amounts to about 5,400 tests per million U.S. citizens—a remarkable mobilization given our sluggish start.  
But to judge whether our testing regime has caught up to the virus, there's another important benchmark to keep in mind: The rate at which the tests administered are coming back positive. This helps us to understand how widely we're casting our testing nets. When there are only enough testing kits to check patients with obvious, severe symptoms, the rate of positive cases is likely to be disproportionately high; if we start having enough kits to test more borderline cases, we should expect that rate to creep down. Unfortunately, that positives number has been moving mostly in the wrong direction: from the low teens in early March to above 20 percent most days now.
The central difficulty: What matters is not so much the uptick in testing numbers as whether tests are being introduced into the population more quickly than the virus itself. One doctor we spoke to put it this way: "If we're doubling our test production every week, but we're doubling our number of cases in the country every two to four days, we're never going to catch up."