An Historic Agreement. Will More Follow?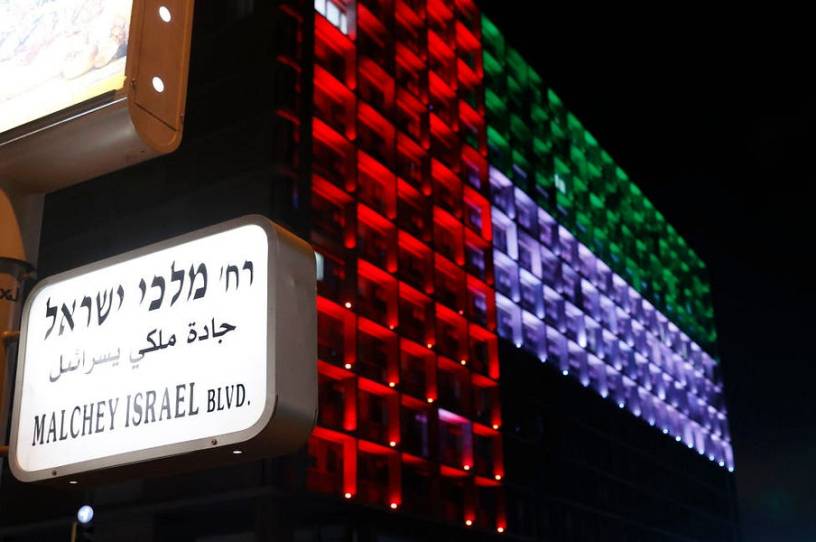 President Trump announced Thursday that the White House had brokered an historic agreement to establish full diplomatic ties between the United Arab Emirates and Israel. Unlike previous agreements between Israel and its Arab neighbors, this agreement is unique in a number of ways: The parties worked to reach an agreement discreetly, without the intense public scrutiny that accompanied peace agreements with Egypt in 1979 and Jordan in 1994. The UAE is also the first Gulf state and non-contiguous Arab country to establish ties with Israel. Given the coordination of foreign policy with its neighbors, the UAE could be the first of several Gulf states to recognize Israel, the result of which would be normalized relations between the Jewish state and its predominantly Sunni Arab neighbors.
The agreement, which President Trump shared over Twitter, laid out a mutually beneficial relationship in which the UAE would fully acknowledge Israel's right to nationhood; in exchange, Israel has agreed to refrain from declaring sovereignty over stretches of the West Bank. Israel is undoubtedly one of the primary military and economic powers in the region, with advanced nuclear and cybersecurity capabilities. The 2010 Stuxnet computer worm, for example, unleashed extensive damage to Iran's budding nuclear program. As a result of the agreement, the UAE is poised to gain access to elements of the Israeli technological and security apparatus. 
Over the coming weeks, several bilateral agreements will seek to integrate the two countries diplomatically and economically, covering areas such as investment, direct flights, security, technology, and energy. The UAE and Israel will work together to share intellectual resources and develop a vaccine for COVID-19. Notably, the statement also references the establishment of mutual embassies, although Anwar Garash—the UAE's minister of state for foreign affairs—indicated that his country's embassy would not be placed in Jerusalem. Israel's capital (and the site of the U.S. Embassy after Trump initiated the move from Tel Aviv in 2018) has long been a touchpoint in the Israeli-Palestinian conflict as host to a number of Muslim holy sites.
Although Israel agreed not to annex select areas of the West Bank, Palestinian representatives were quick to condemn the move by the UAE. "The Palestinian leadership rejects and denounces the UAE, Israeli and U.S. trilateral, surprising announcement," spokesman Nabil Abu Rudeineh said in a statement on behalf of Palestinian President Mahmoud Abbas, adding that it was a "betrayal of Jerusalem, Al-Aqsa and the Palestinian cause."