Did a Helicopter Use Petroleum-Based Chemicals to De-Ice a Texas Wind Turbine?
A viral imagepurportedly shows a wind turbine in Texas frozen by recent winter storms being sprayed with a fossil-fuel-based chemical.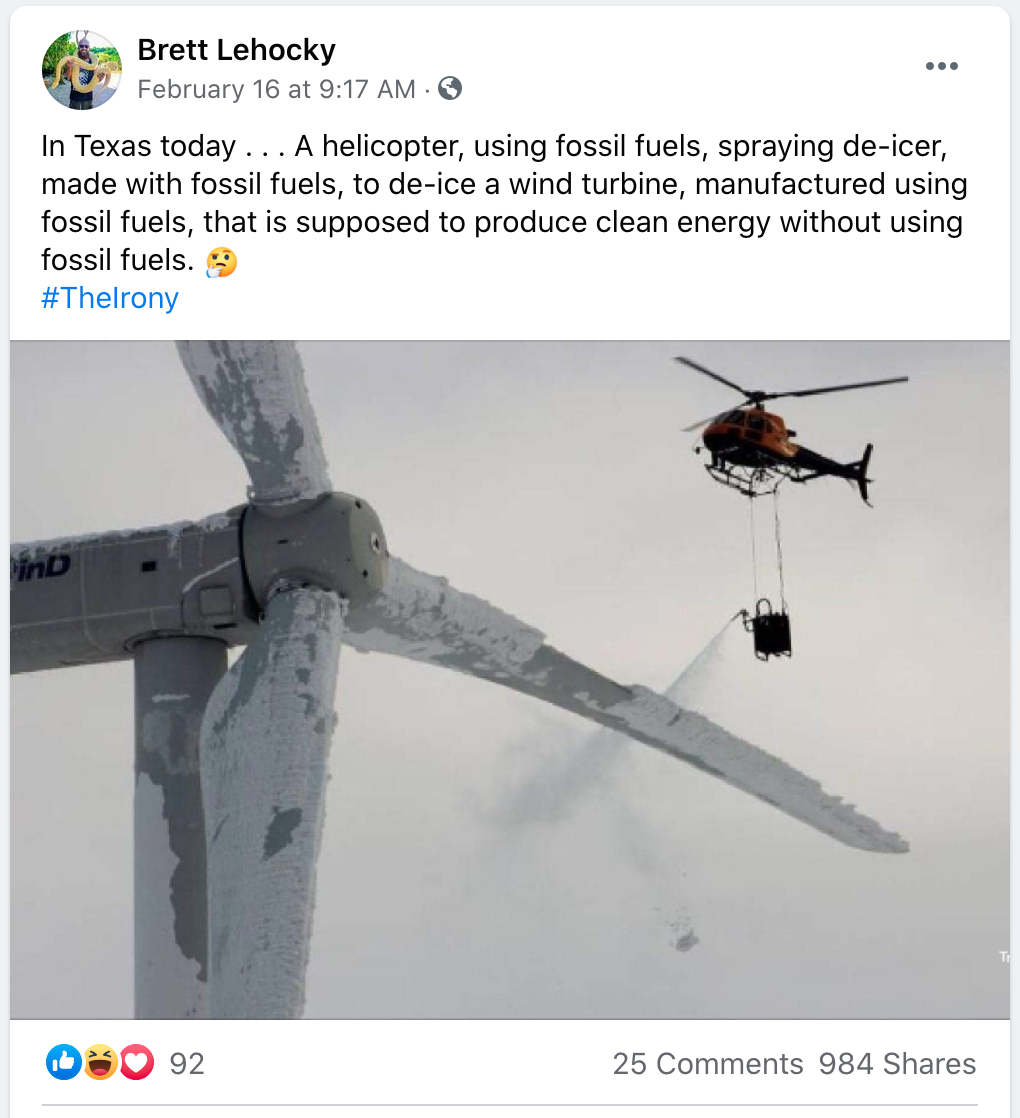 Millions in Texas have lost power as a result of the winter storms, leading some to try to place the blame on wind turbines shutting down. While some turbines aren't currently operating because of the freezing conditions, only 13 percent of total outages are due to the loss of wind energy.