Did Donald Trump Cut the CDC Budget?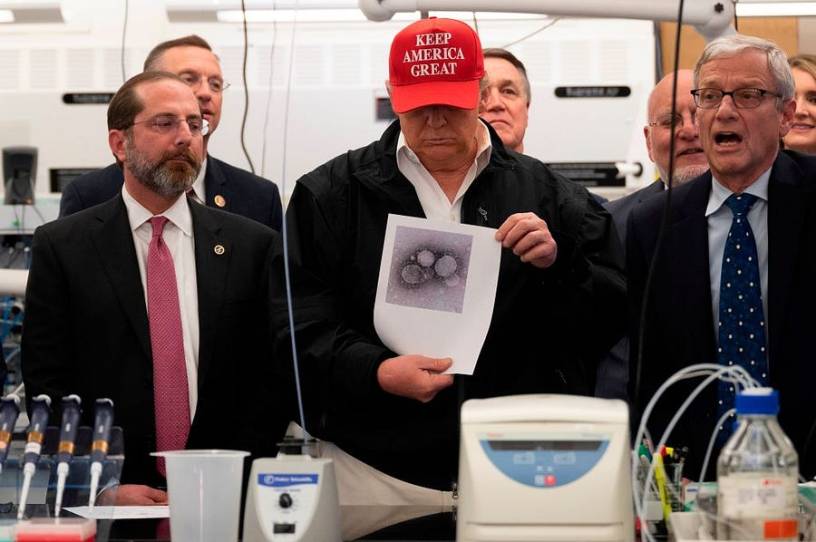 Hillary Clinton appeared on CNN's Fareed Zakaria GPS Sunday and claimed that President Donald Trump had cut funding to the Centers for Disease Control and Prevention. 
 "The Centers for Disease Control had been given the responsibility under the Obama administration to be vigilant and try to get ahead of where viruses like this were formulating, especially if they were animal-to-people transmission viruses, so there was a lot that was done under the Obama administration," said Clinton.
"The Trump administration severely cut back the CDC budget, cut back on this program of overseas vigilance, but I don't think it's a time to point fingers whether it's from the past or from the present."
Hillary Clinton is hardly the first person to make this claim. Other Democratic politicians, including the party's frontrunner for presidential nominee Joe Biden, have made the same assertion. Michael Bloomberg accused Trump of "slash[ing] funding of the CDC and other essential health agencies," Rep. Adam Schiff tweeted that "The Trump Administration has slashed CDC funding," and Sen. Brian Schatz claimed "Trump cut CDC by 9 percent."
Keep reading with a free account
Create a free Dispatch account to keep reading
Get Started
ALREADY HAVE AN ACCOUNT? SIGN IN