Did President Biden Issue 56 Executive Orders in His First 40 Days?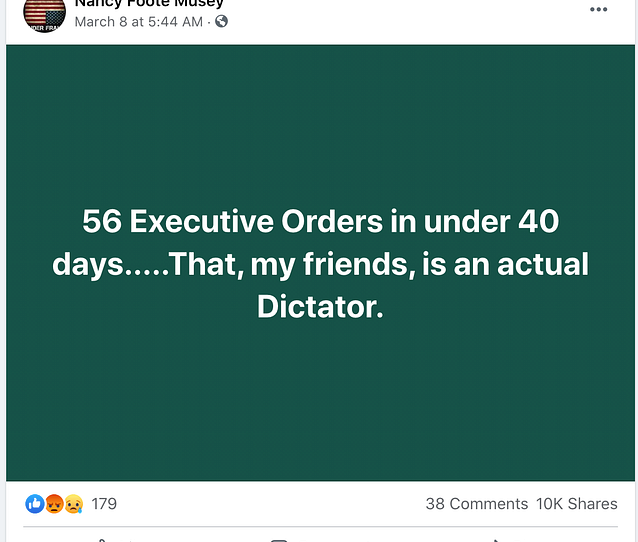 A widely shared Facebook post claims that President Joe Biden issued 56 executive orders in 40 days. The full post reads: "56 Executive Orders in under 40 days…..That, my friends, is an actual Dictator."
This is a false claim.
According to the Federal Register, Biden has issued 37 executive orders since January 20 of this year. It's worth mentioning that Biden has signed more than 50 executive actions, which includes executive orders, actions, and memorandums. While it's true that the number of executive orders in Biden's first three months of presidency is greater than that of both Donald Trump's and Barack Obama, it's still well below 56. 
From January 20, 2017, until March 19, 2017, Trump issued 17 executive orders and from January 20, 2009 until March 19, 2009, Obama issued 18 executive orders, according to data from the American Presidency Project.