Did the Media 'Minimize the Risk' of Coronavirus Early On?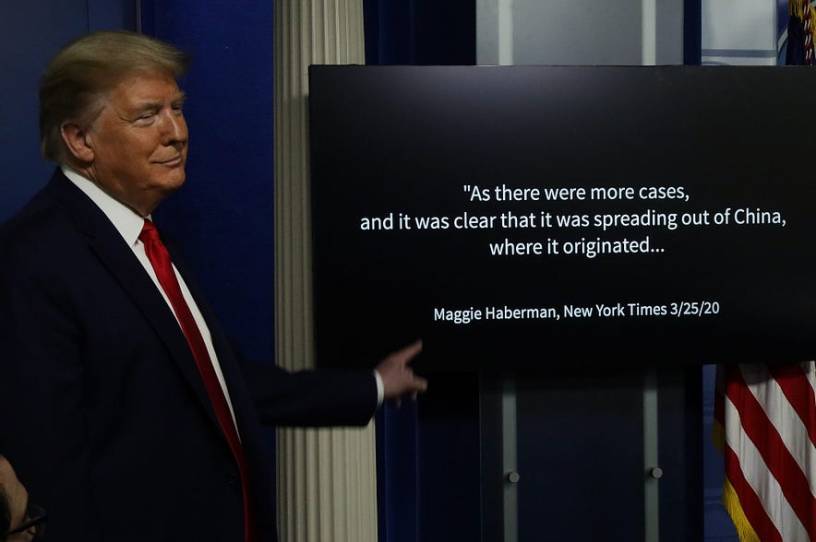 During his daily coronavirus task force press briefing Monday, President Trump played a video intended to highlight his administration's success in combating the virus. The video was split into three parts: The first focused on how "[t]he media minimized the risk from the start"; the second offered a timeline of actions taken by the federal government; and the third was a compilation of governors from both political parties praising Trump and his team for their work with the state governments.
Let's look at the claims that the media "minimized the risk from the start" and put them into context of what was known. 
Four news clips played showing various media figures downplaying the threat of coronavirus from January 25 to February 8. The first two, from January 25, featured ABC's andNBC's medical correspondents, Dr. Jennifer Ashton and Dr. John Torres, respectively, saying coronavirus wasn't yet at the level of threat to the U.S. as the flu. At the time of their comments, the CDC reported 15 million flu cases in the United States and 8,200 deaths, with only two coronavirus cases and zero coronavirus deaths. 
A clip from January 27 showed Dr. Anthony Fauci on Fox News being questioned by Sean Hannity about the possibility of coronavirus being worse than anticipated. Fauci did not speak during the clip included in the video. Elsewhere in the interview, however, Dr. Fauci stated that "It's a low risk, but the situation in China is very, very mobile in the sense that it's evolving. It's not a static situation. So it could get much worse."