Elon Musk's CCP Pressure Points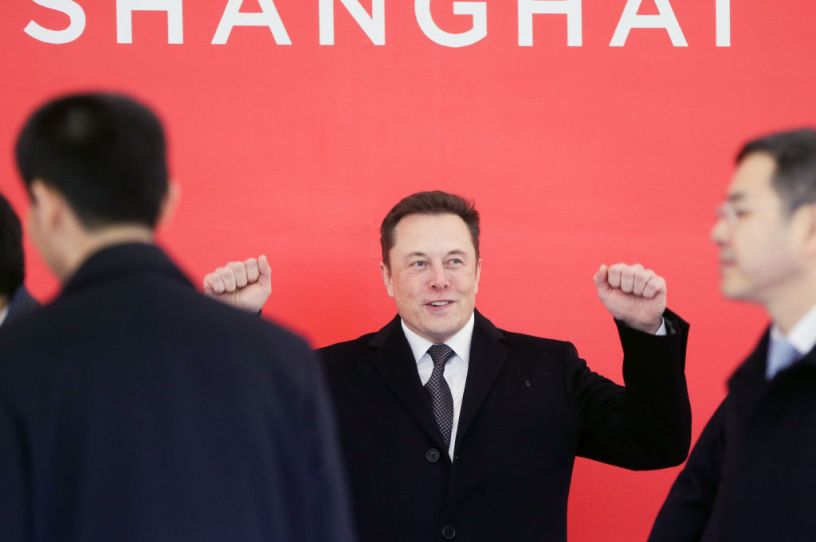 Tesla CEO Elon Musk attends the groundbreaking ceremony of Tesla Shanghai gigafactory on Jan. 7, 2019. (Xinhua/Ding Ting) (Xinhua/ via Getty Images)
Twitter's April 4 decision to label National Public Radio and the Public Broadcasting Service as "state-affiliated media" was met with wide criticism in the West—especially since Twitter's definition of "state-affiliated media" specifically noted NPR was not such an outlet. But its warm reception by Chinese government-affiliated Twitter accounts only underscored the fact that the man running one of the largest social media companies in America has a vested interest in remaining on good terms with the country's biggest geopolitical foe.
A few days after the NPR and PBS flap, Twitter CEO Elon Musk announced that another of his companies, Tesla, would be opening a second factory in China. The country is the second largest market for Musk's electric-car company, which produces nearly half its cars there. Tesla also works with a Chinese Communist Party-affiliated battery producer, has $1.6 billion in loans from Chinese banks, and leased the land it uses for factories from the Chinese government. It also accepted a $1.8 billion investment from Chinese tech company Tencent, which owns a 5 percent stake in Tesla and which earlier this year had the Chinese government take "special management shares" in the company to ensure greater control over the company.
In a country in which there is no such thing as true private industry, the Chinese government has plenty of opportunities to apply pressure to Tesla and Musk himself. It is little surprise, then, that Musk is full of praise for the communist dictatorship. In the past, he has said that the country "rocks," suggested that the Chinese government should control Taiwan, and written for the official magazine of the Chinese agency that censors the internet in China.
Just before purchasing Twitter, Musk walked back his past free speech absolutist rhetoric to say his definition of free speech is whatever is allowed or forbidden by a nation's law. "I am against censorship that goes far beyond the law," he said in one tweet on April 26, 2022. The comments came a week after the Chinese government allowed Tesla to reopen its Shanghai factory following the government's zero-COVID policy. When asked how Twitter can support citizens of authoritarian regimes such as China in a Twitter Spaces event in December, Musk doubled down on the idea that the law defines free speech.