Fact Checking a Viral Photo of Melania Trump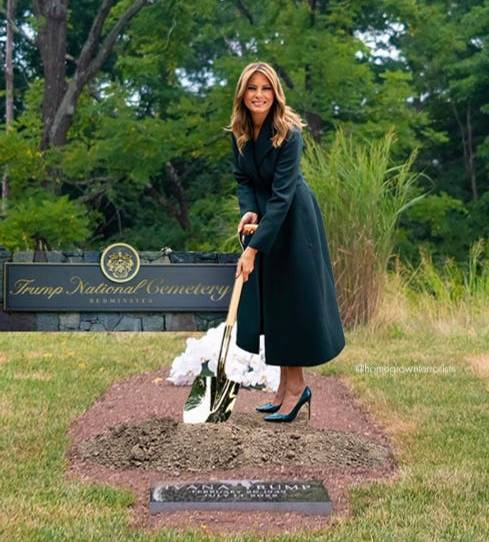 A viral photo claims to show Melania Trump posing for a picture on the grave of Donald Trump's ex-wife Ivana Trump:
The picture is digitally altered, and combines two photographs: One of Ivana Trump's grave and the other of Melania Trump breaking ground for a tennis court on the White House grounds in October 2019. The latter picture can be seen in a tweet from Melania Trump at the time:
The person who shared the photo on Twitter later admitted in the replies that the photo was fake. 
If you have a claim you would like to see us fact check, please send us an email at factcheck@thedispatch.com. If you would like to suggest a correction to this piece or any other Dispatch article, please email corrections@thedispatch.com.