Has Impeachment Doomed Amy Klobuchar?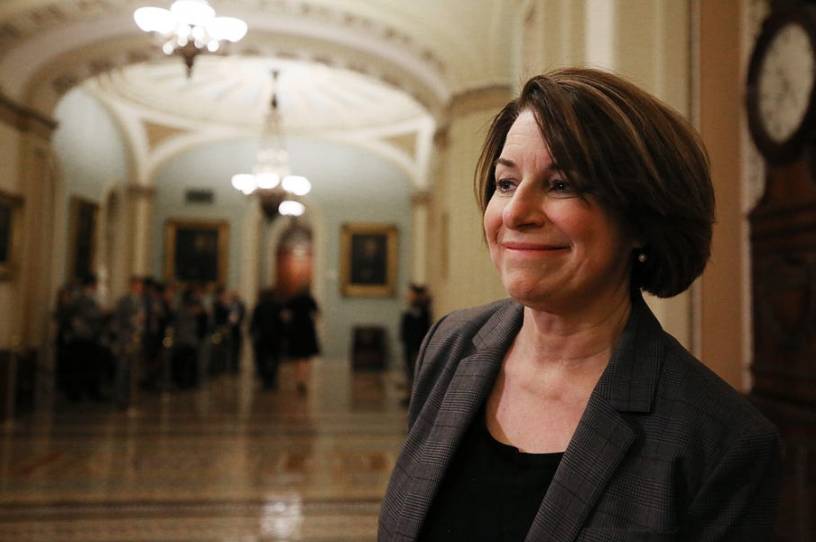 PROLE, Iowa—In the last days before the Iowa caucuses kick off the 2020 election in earnest, the Amy Klobuchar campaign is in state-spanning overdrive. Everyone in presidential politics sets a lot of store by Iowa, of course, but Klobuchar, the senator from neighboring Minnesota, has particular hopes that Midwest solidarity will help her to a stronger-than-expected finish Monday.
On Thursday night, it was off to a supporter's home just outside Des Moines for one of the campaign's trademark "hot dish parties," where caucusgoers are invited to come talk politics over a home-cooked meal. The point of the parties is to infuse Klobuchar's meet-and-greets with the maximum amount of homeyness and charm, and both were laid on thick.
The food was pure Minnesota Lutheran: the eponymous tater-tot-topped hot dish (Klobuchar's own award-winning recipe!) and Norwegian lefse—rolled flatbread with butter and sugar—for dessert. Before eating, attendees heard from a celebrity endorser: Phill Drobnick, who coached the gold-winning U.S. Olympic curling team at the PyeongChang winter games in 2018. At one point, the host stopped the proceedings to explain the odd noises we kept hearing from overhead—a weasel had attacked their ducks, she explained, so the ducks were convalescing in the master bedroom until she had time to weasel-proof their enclosure.
There was only one thing missing from the intimate gathering: a candidate. As campaign staffers were hobnobbing with the locals over beers and hot dish, Amy Klobuchar was a thousand miles away, stuck in the Senate as the questioning stage of President Trump's impeachment trial drew to a close.