How Mean Tweets—And Bad Predictions—Threaten to Derail Another Biden Nominee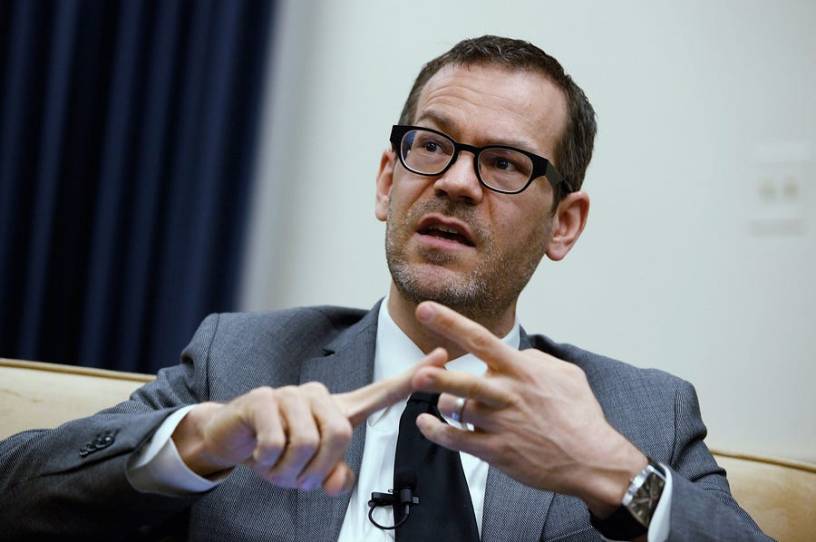 When President Joe Biden's pick for a key Defense Department position appeared before the Senate Armed Services Committee last week, it didn't take long for the session to turn acrimonious. The panel's ranking Republican member—Sen. Jim Inhofe—put it bluntly in his opening remarks: "To be clear up front from a policy perspective, I don't think there is much that we're going to agree on." But to Inhofe, a lifelong conservative and political pragmatist, policy differences are no disqualifier. 
Inhofe's real gripe was with what appeared to be the strategic leak of his phone conversation with the former Obama administration official, Colin Kahl, and he said as much. "Even if we disagree on policy issues, we have to have some trust that we can have frank conversations," Inhofe said. A "slanted view" of the private call was shared with Politico last month by a person claiming that it "may have flipped Inhofe and his concerns," spurring unease that Kahl or an associate contacted the press to better his odds with Senate Republicans. 
But Kahl's "loose-lippedness" shouldn't come as a surprise to anyone with an eye on his Twitter feed. For the past eight years, Kahl, who served as the national security adviser to Biden during Obama's second term, held tight to his limelight through deliberate and often crude candor. 
Kahl's history of divisive public statements targeting GOP lawmakers and Trump administration officials may have helped Kahl rack up more than 100,000 Twitter followers, but it also earned him acute scrutiny from the committee's 13 Republican members. In one tweet Kahl chastised the political right's "death-cult fealty to Trump"; in another, he accused the party of "ethnic cleansing."