'I Found Strength in Myself to Continue This Fight'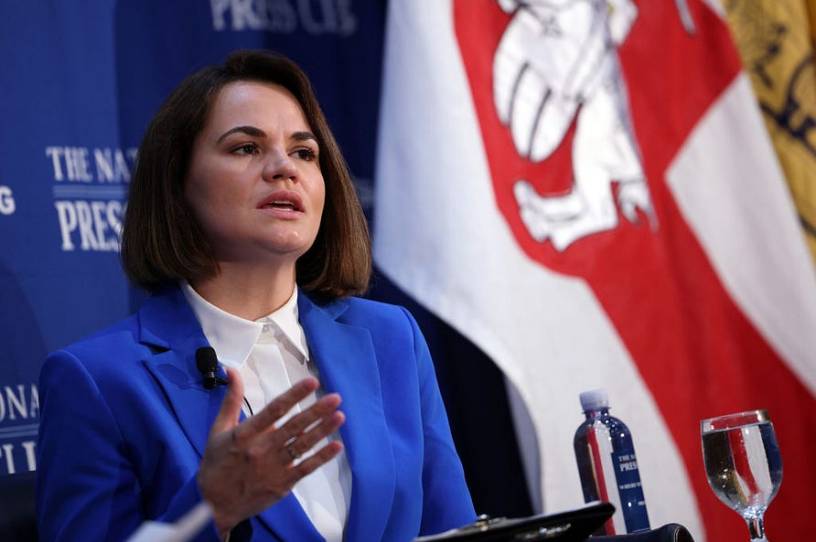 On Sunday, red and white flags dotted Freedom Plaza as members of the Belarusian diaspora in Washington, D.C., gathered to welcome Svetlana Tikhanovskaya, the 39-year-old leader of the Belarusian opposition movement.
"We will not stop fighting until Belarus is free," one speaker, a representative of the human rights organization Amnesty International, exclaimed.
When Tikhanovskaya's car pulled up to the rally, the crowd gave her an enthusiastic welcome, flocking to the side of the road to see her disembark.
"It is a great achievement to be here and receive support from the United States," Tikhanovskaya told the audience. "But I ask you to remember that our path towards freedom is long and challenging. We must always remember those who sacrificed their lives fighting for us and helped those fighting and now are jailed. I'd like to thank you Belarusians for your hard work, for your rallies, for your demonstrations, online campaigns, and support through solidarity funds. You've done a lot and I believe we could do even more."