Kentucky Pro-Life Groups Hope to Avoid a Kansas Repeat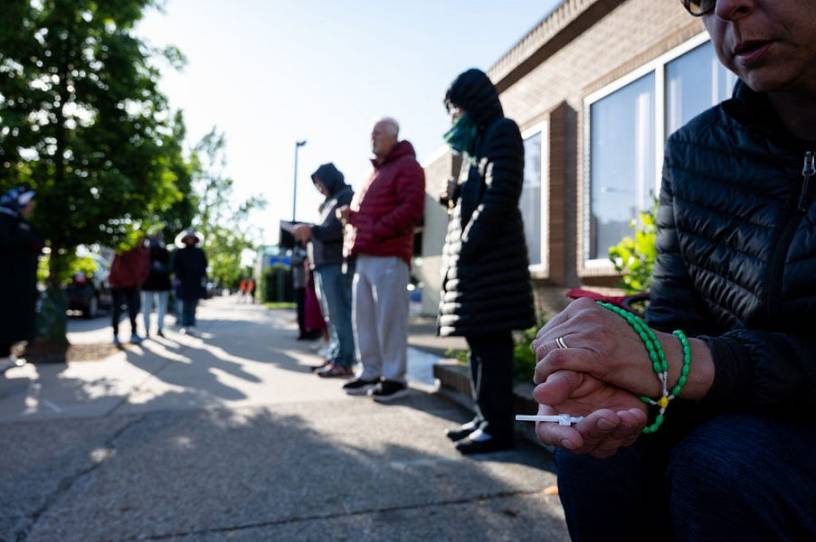 The Supreme Court's Dobbs v. Jackson Women's Health decision in June punted the regulation of abortion back to the states, whose political processes can get pretty messy. See, for instance, how Kentucky is handling the issue.  
The Bluegrass State is one of the most restrictive in the nation on abortion, passing several overlapping bills in recent years to limit abortion rights. In April, the state legislature passed—over Gov. Andy Beshear's veto—a ban on abortions after 15 weeks. But that law and others before it became less relevant after the Supreme Court overturned Roe v. Wade with its Dobbs decision. That's because a 2019 "trigger law" outright abolished the procedure, save for exceptions to protect a mother from death or serious injury, in the event that the court allowed states to regulate abortion again. 
Now, Kentucky voters will get a chance to weigh in themselves. This year's midterm elections will include a proposed constitutional amendment put forward by pro-life groups. "To protect human life," the amendment says, "nothing in this Constitution shall be construed to secure or protect a right to abortion or require the funding of abortion."
It may seem a strange strategic choice in a state where abortion is already illegal. Other proposed amendments—on the ballot this year in deep-blue states like California—would enshrine the right to abortion in their state constitutions as proactive attempts to ensure their already pro-choice laws can't be overturned later. Kentucky's proposal, by only stating that a right to abortion doesn't implicitly exist in the constitution, wouldn't prevent a Democratic legislature from moving later to liberalize the state's abortion regime.
You're out of free articles
Create an account to unlock 1 more articles