Making Money, Not Watches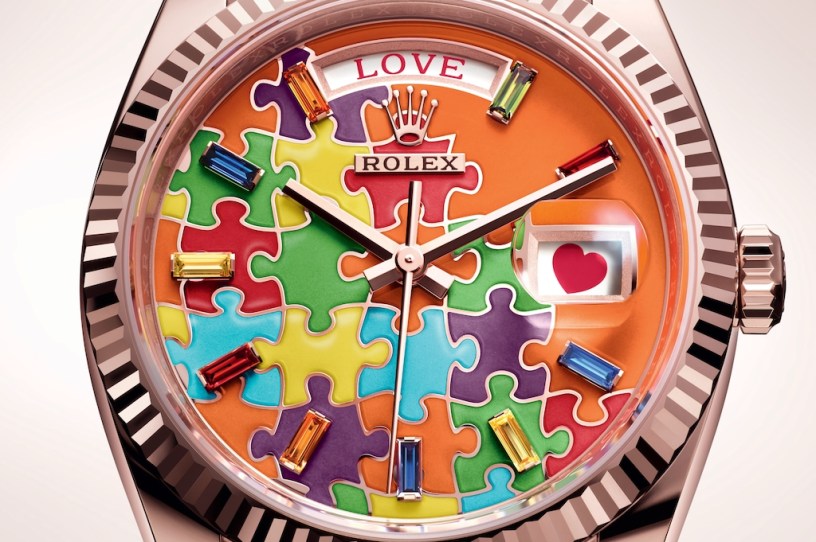 (Oyster Perpetual Day-Date, 36mm, Everose gold ©Rolex/Ulysse Fréchelin.)
Every year, watch nerds—and there are dozens of us—wait with bated breath for Watches & Wonders, the big industry trade show which kicked off in Switzerland this week. 
Announcements of new releases, upgrades to existing models, and discontinued lines from the major companies are obsessively seeded, bracketed, scored, and ranked in an annual horological March Madness. And the perennial tournament favorite is Rolex.
And this year, the most recognizable brand in the world seemed to have lost its mind—or at least that's what it looked like.
Rolex, famous for its understatement and conservative design, is now featuring watch faces in candy colors and playroom patterns which, instead of the date and day, display emojis and "inspirational" words like gratitude, eternity, and peace. At first glance it seemed like reputational suicide: an Eat, Pray, Love watch for the kind of cultural Californian who shells out for crystal therapy and thousand-dollar reiki sessions.