MLK and the Content of Character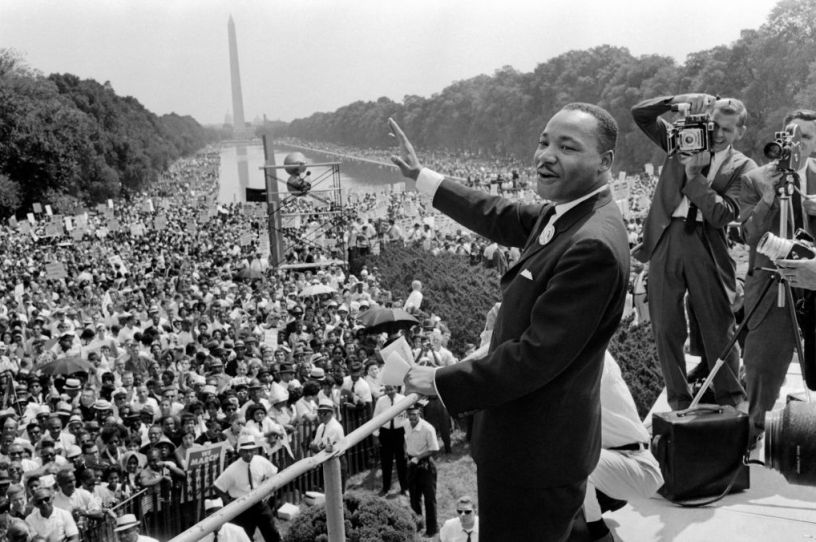 Martin Luther King Jr. at the March on Washington August 28, 1963, at the National Mall in Washington, D.C. (Photo by AFP via Getty Images)
Great figures in history are rarely remembered for the full scope of their thinking. The writings or speeches of a Thomas Jefferson or an Abraham Lincoln are reduced to merely a few of their phrases: "all men are created equal," for example, a line that Lincoln repeated "four score and seven years" later. The seeming simplicity of these words makes it easy to both flatter or slander the memories of the men who conveyed them.
So it is with Dr. Martin Luther King Jr. Sixty years ago at the 1963 March on Washington, King built on Jefferson and Lincoln's foundational American insight in his "I Have a Dream Speech." In it, he spoke of a hope that his children would one day live in a nation where they would "not be judged by the color of their skin but by the content of their character."
Our modern controversies over race and identity have somewhat denuded these words of their power. But within a deeper understanding of King's philosophy lies a powerful appreciation of virtue—one that gives new life to our understanding of what the "content of one's character" means for us today.
King's most famous words, so foundational to our understanding of a just society, are somewhat controversial today not because of what he meant then but because of how they are used and perceived now. Our discourse over race largely centers on whether racism is mainly systemic and present or interpersonal and past. Some on the American left worry King's words are misused to characterize debates about race as merely about personal prejudice. To them, the tendency ignores the systemic realities of modern day racism and how, in the words of Ibram X. Kendi, "the only remedy to past discrimination is present discrimination." Policies like reparations for slavery or affirmative action may discriminate based on race, but since their goal is to create greater equality in outcomes, Kendi and other activists in the vanguard of the anti-racist left hold they are not in fact racist.
You're out of free articles
Create an account to unlock 1 more articles