Pastors Are Ceding the Pulpit on Immigration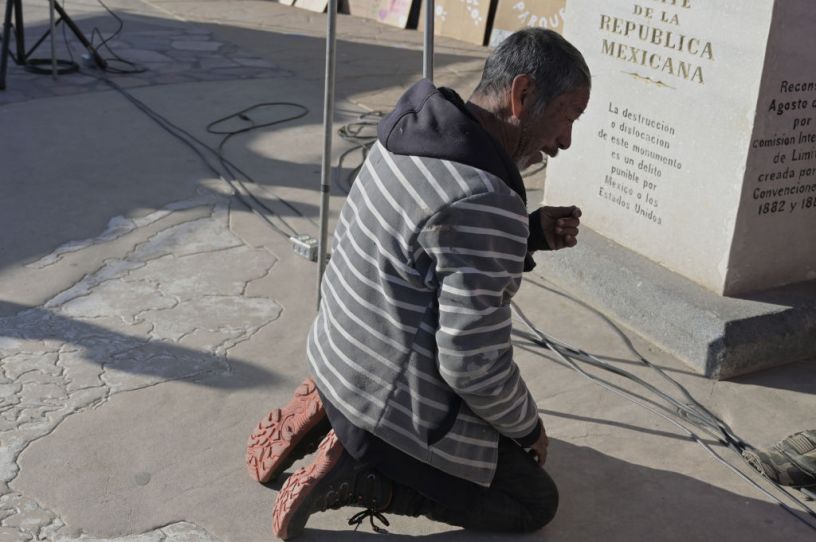 Migrants participate in church services at a shelter near U.S.-Mexico border area. (Photo by Carlos A. Moreno/Anadolu Agency/Getty Images)
Immigration is certainly a biblical issue: Immigrants are often mentioned alongside orphans and widows in the Old Testament as uniquely vulnerable people whom God loves and commands his people to love. And from Abraham to Moses to Jesus—who was carried across a border into Egypt as a child refugee at the end of what we think of as the Christmas story—many of the protagonists of the Bible were themselves immigrants. But for many Evangelicals, immigration is first and foremost a political issue.
That conflict has left many pastors afraid to speak out on immigration and risk inviting controversy into their sermons. But the stakes are too high for them to stay silent.
In churches where Republican congregants may outnumber Democrats 3-to-1, it's understandable that pastors feel addressing the topic is likely to generate angry emails, encourage congregants to withhold tithes, or engage in vitriolic social media commentary.
It's no surprise, then, that only 3 out of 10 U.S. Evangelicals say they have ever heard a message from their church encouraging them to reach out to immigrants. Fuller Theological Seminary's Alexia Salvatierra, who has been working with Evangelical churches to address immigration issues for decades, once told me that many pastors came to her "like Nicodemus at night" to discreetly discuss immigration, fearful of backlash from their congregants.