'Plane' Is a Bumpy Ride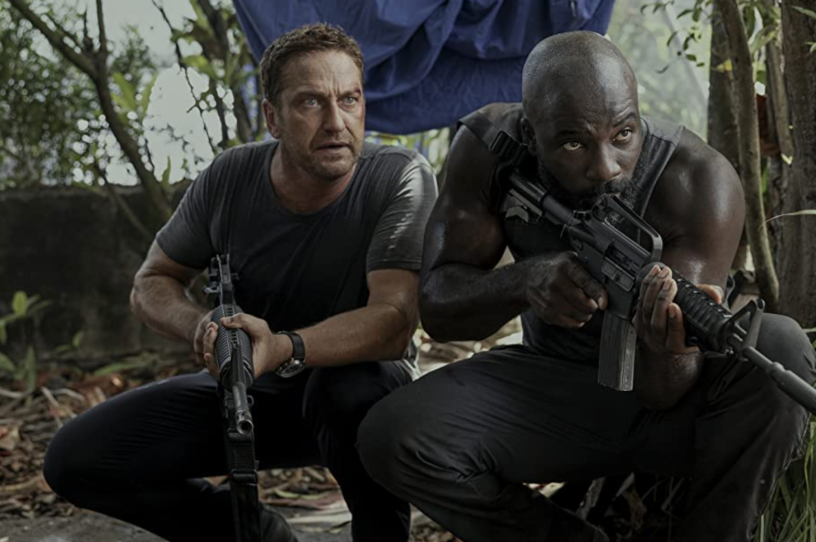 It's early, but Plane is one of the silliest films to come out in 2023. It's an uninspired, hackneyed, slightly preposterous action thriller about a plane crash that ends with a plane running over a rocket launcher-wielding terrorist. I recommend you see the movie on the biggest screen available.
Gerard Butler stars as Brodie Torrance, a commercial pilot on his way to spend New Years Eve with his daughter in Hawaii. To get there, he flies from Singapore to Tokyo to Honolulu. He doesn't complete the first leg of that journey, after being ordered to fly directly through a strong storm in the South China Sea. Despite assurances by his ground team that the weather will clear up long before the plane reaches the area, it does not. After being thrown around and having two of his passengers die in what could serve as a PSA about the importance of listening to the seatbelt sign, Torrance manages to barely land the plane on a terrorist-controlled island in the south Pacific. The airline races to find the passengers and crew while Torrance contends with the local terrorists as he tries to find a way to transmit his location to anyone who can help. Complicating matters: among Torrance's passengers is Louis Gaspare (Mike Colter), a murderer who was being extradited from Singapore and whose handler dies in the crash.