Regrets, Biden Should Have a Few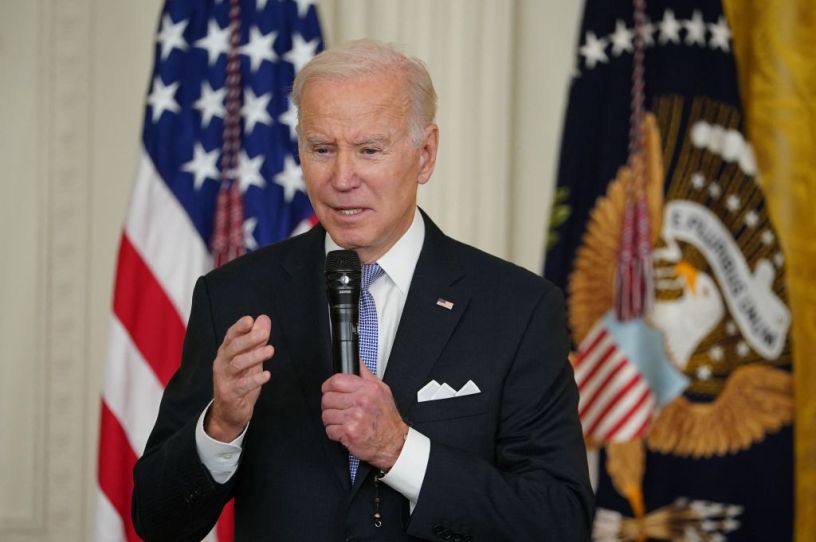 President Joe Biden speaks in the East Room of the White House on January 20, 2023. (Photo by Mandel Ngan/AFP/Getty Images.)
There's an understandable compulsion in the media and among Democrats to emphasize the differences between Joe Biden's classified documents scandal and Donald Trump's.
The two cases are different in many important respects. (For now, we'll avoid any speculation as to how the discovery of classified documents in Mike Pence's personal residence, announced yesterday, fits in with all of this. But: Zoinks!) The most significant is obviously that the former president refused to cooperate with the National Archives and Justice Department until a search of his home was deemed necessary. Meanwhile, Biden's team has endeavored to highlight the fact they've been very cooperative, inviting various searches, including of his home on Friday—which revealed even more documents with classified markings, reportedly dating back to his days in the Senate.
That's all fine. But there are two similarities that can't be "messaged" away. The first similarity has been widely discussed in the press and conceded by many of the president's most ardent Democratic supporters: He had stuff he shouldn't have had in places they didn't belong. Yes, Trump had more documents and possibly more sensitive ones. But the underlying misdeed is the same.
The second similarity has largely gone unnoticed, as The Daily Beast's Matt Lewis has noted well. Very much like Trump, Joe Biden has a very difficult time admitting error.