Remembering the Crimes of Roger Stone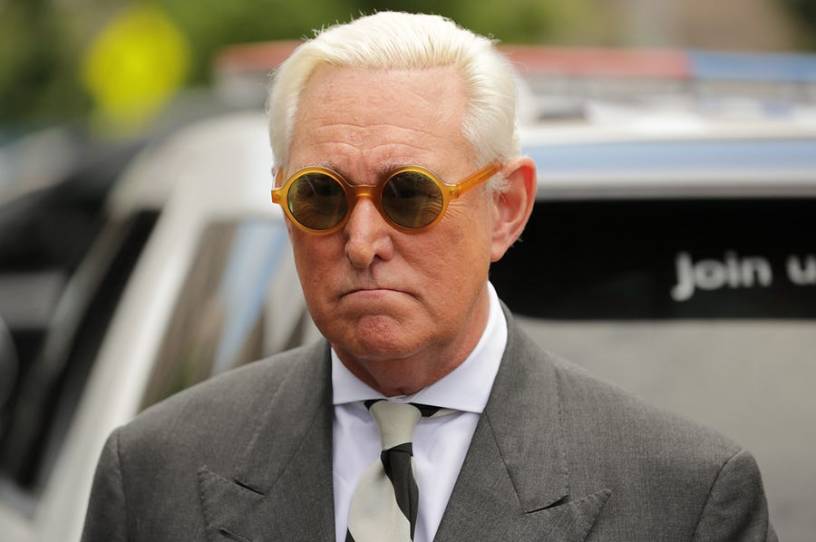 President Trump commuted the sentence of longtime confidant Roger Stone on Friday. Stone had been expected to report to prison next week to serve out his sentence for witness tampering, obstruction, and lying to Congress under oath, charges that came out of Robert Mueller's Russia probe. Given his age (67) and underlying medical conditions, Stone and his defense attorneys had described his potential incarceration amid the pandemic as akin to a death sentence, appealing to the president for a pardon or commutation.
The commuted sentence is the culmination of a lengthy process that began when Mueller's investigation revealed Stone's contacts with WikiLeaks founder Julian Assange and hacker Guccifer 2.0 during the 2016 campaign. As the congressional probe began to lay bare the extent of Stone's attempt to undermine Trump's political rivals, he denied several of Mueller's key discoveries in his testimony. Stone was tried and convicted in November 2019 and in February 2020 sentenced to 40 months in prison.
Guccifer 2.0—a persona created by Russian military intelligence—was responsible for a series of cyberattacks on the Democratic National Committee (DNC) and subsequent leaks to Julian Assange. Stone reached out to the hacker over Twitter, requesting that he retweet a Breitbart article in which Stone predicted a 2016 election rigged against Trump. Stone reportedly remembered those interactions as "banal" and "meaningless," according to Business Insider. 
Stone reached out to Salon in March 2017 to deny rumors—in the most eccentric of ways—that he or Trump had intentionally benefited from Russian interference in the 2016 election. "I myself had no contacts or communications with the Russian State, Russian Intelligence or anyone fronting for them or acting as intermediaries for them. None. Nada. Zilch. I am not in touch with any Russians, don't have a Russian girlfriend, don't like Russian dressing and have stopped drinking Russian Vodka," he wrote in an email.