'The CCP Sees This Film as a Threat'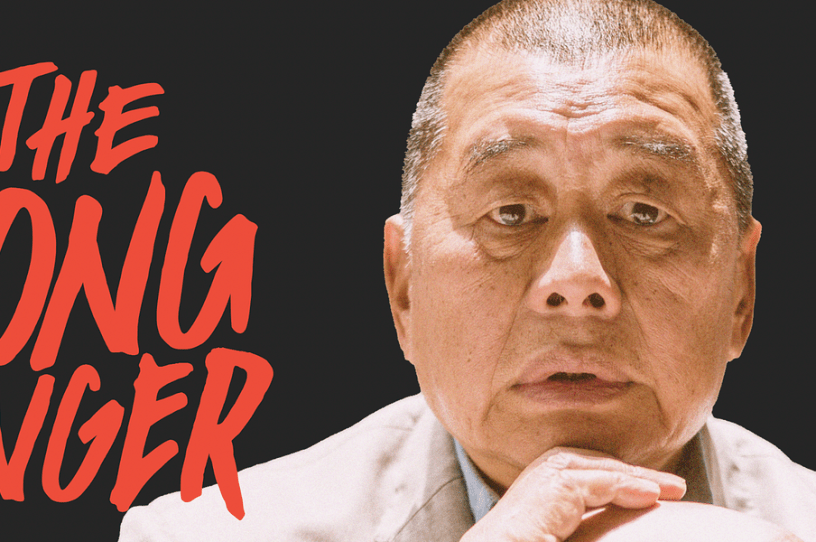 One of Hong Kong's most prominent defenders is in a Chinese maximum security prison, sitting in 35-pound shackles in solitary confinement. His story, however, is being brought to the world courtesy of the Acton Institute's recent film, The Hong Konger: Jimmy Lai's Extraordinary Struggle for Freedom, which follows business tycoon Jimmy Lai (Lai Chee-Ying) from his flight from mainland China to his entrepreneurial success and rise to becoming one of Hong Kong's most outspoken advocates for democracy and the free market.
Lai came from humble beginnings, leaving his hometown of Guangzhou and stowing away on a boat to Hong Kong in 1959 during the Maoist Revolution. Arriving in Hong Kong at 12, Lai worked his way from being a child laborer in a garment factory to an owner, creating an international clothing company, Giordano, by his twenties. Lai's capitalist ventures made him an affluent businessman, but his goals were never limited to selling Asian fashion. Since the 1989 Tiananmen Square massacre, Lai had been a voice for democracy, creating a publishing house for pro-democracy media, including Next Media in 1990 and Apple Daily in 1995, a publication that would become one of the country's most popular. These endeavors forced him to sell Giordano under pressure from Beijing.
In 1997, the United Kingdom returned Hong Kong to China, under the agreement that Hong Kong would be free, enjoying benefits such as freedom of speech and fair trials, for 50 years. The documentary includes footage of this agreement, in which China and Hong Kong began operating under the 'one country, two systems' policy. This freedom would prove short-lived, however, with the passage of the National Security law in June of 2020. The law enumerated four specific crimes—secession, subversion, terrorism, and collusion with foreign governments—and enables the CCP to extradite suspects to mainland China for prosecution, signaling the end of the 'one country, two systems' policy.
For Jimmy Lai and millions of his fellow Hong Kongers, it showed that the CCP was willing to use force to crack down on the growing pro-democracy protests in Hong Kong, sparked by a 2019 extradition bill proposed in Hong Kong that had raised concerns similar to those under the National Security law. One such pro-democracy activist is 26-year-old Sunny Cheung, a Hong Kong expatriate who worked with Lai and participated in numerous student protests, both the 2014 Umbrella Revolution opposing electoral restrictions in Hong Kong and pro-democracy protests in 2019-2020, before leaving Hong Kong in August of 2020. Cheung told The Dispatch about his journey to becoming an activist at 14 years old. "No parent really wants their son or daughter to become an activist. We all know that the CCP is wrong; however, it's another story to confront the CCP, you can lose your career. We just wanted to stand for what is right, like democracy and liberty," said Cheung. "As a teenager, I cared less about what my parents thought," he noted with a chuckle.