The Impossible Choices for Pakistan's Afghan Refugees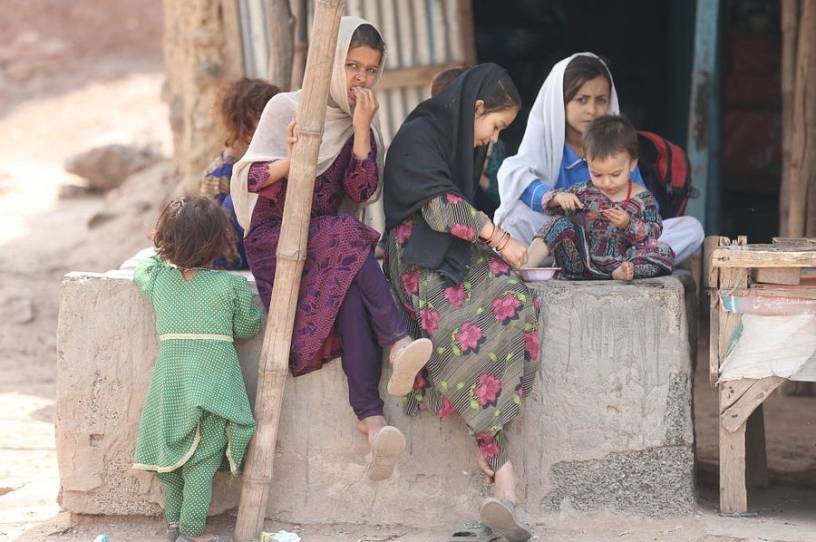 Tucked away in a bustling neighborhood on the outskirts of Islamabad, a displaced family of seven lives together in a windowless room. The father and mother, teenage son, and four daughters have resided in Pakistan since June, after Taliban fighters ousted them from their ancestral homeland in neighboring Afghanistan. Now, they share four white walls and a broken fan.
"I think it's impossible for a big family like ours to live here without any sponsor," the eldest daughter told The Dispatch. "We just eat twice a day. We don't have any lunch." 
By any definition, the family qualifies as an at-risk group in the Taliban's Afghanistan: the father for his literacy and former employment by a foreign organization, the parents and children for their Hazara heritage. As Afghanistan's second-largest ethnic minority and Shiite Muslims, Hazaras have historically faced targeted displacement and killings at the hands of the Taliban and other Islamic extremists who deem them apostates, including the Islamic State. 
On one occasion, the daughter said, her father was held and tortured by Taliban captors for several days. On another, he and his young son were beaten by the Taliban after trying to prevent the forced eviction of a local Hazara community.