The (Possible) Charges Against Donald Trump, Explained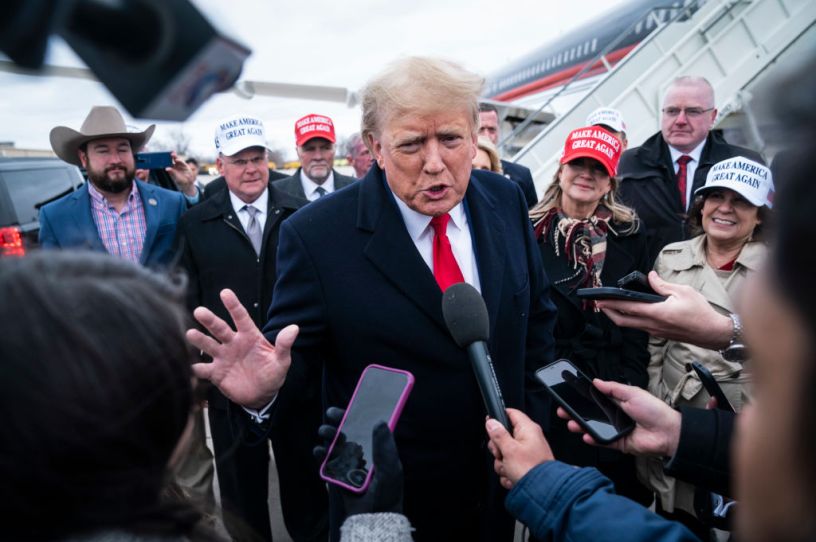 Former President Donald Trump speaks with reporters in March 2023. (Photo by Jabin Botsford/The Washington Post via Getty Images)
[UPDATE:, March 30, 2023: A Manhattan grand jury voted to indict former President Donald Trump Thursday, according to multiple published reports. The exact charges are unclear and will likely remain sealed for several days.]
A New York grand jury is considering indicting former President Donald Trump. Reporting suggests Manhattan District Attorney Bragg will make a circuitous argument that hush money paid to porn star Stormy Daniels in the weeks leading up to the 2016 election constituted an improper political donation. 
If Trump is indicted, what challenges might lie ahead for the prosecution?
The possible charges.