The Ukraine War's Nuclear Fallout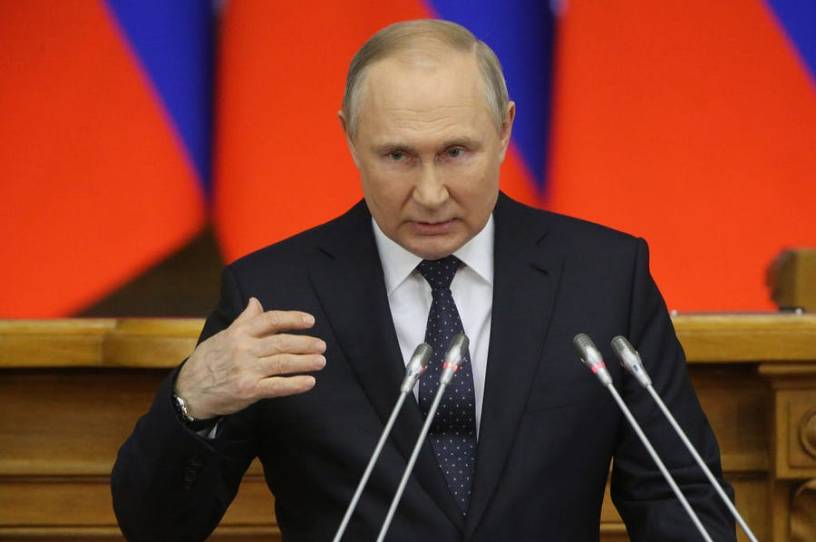 Among the most perilous consequences of the war in Ukraine will almost certainly be the increased value placed on nuclear weapons—both by countries bent on wars of conquest and those seeking to deter them. Ukraine's decision in 1994 to surrender the nuclear arsenal it inherited from the Soviet Union, in exchange for what proved to be empty assurances from Great Britain, Russia, and the United States, appears in retrospect to have been an act of historic folly. As a result, preventing a dangerous proliferation cascade today may require America to extend more binding security guarantees to partner nations than it has heretofore been willing to consider. 
Russian President Vladimir Putin's success in deterring direct Western military intervention by threatening to retaliate with nuclear weapons has been perhaps the war's starkest takeaway. In response, President Joe Biden has rejected any measures, including a no-fly zone, that might risk combat between U.S. and Russian forces on grounds that it could lead to World War III. 
It's true that Putin's nukes have not stopped the West from responding in other important ways, including by imposing punishing sanctions and supplying Ukraine with weapons critical to foiling Russia's initial war plans. But when it comes to deterring direct American intervention—the one step most likely to stem Ukraine's horrific suffering and inflict the defeat on Russia that U.S. interests require—Putin's nuclear blackmail has been an unqualified success.  
That's a dangerous lesson for all would-be aggressors. China and Taiwan immediately come to mind. Even before Ukraine, China was rapidly expanding its nuclear capabilities. Putin's success in deterring America will only confirm for Beijing the enormous utility of brandishing a powerful nuclear arsenal. Putin has proven that the one thing China fears most in Taiwan—having to fight the U.S. military—can be neutralized by wielding the threat of Armageddon.