Was Tom Hanks Arrested for Pedophilia in Australia?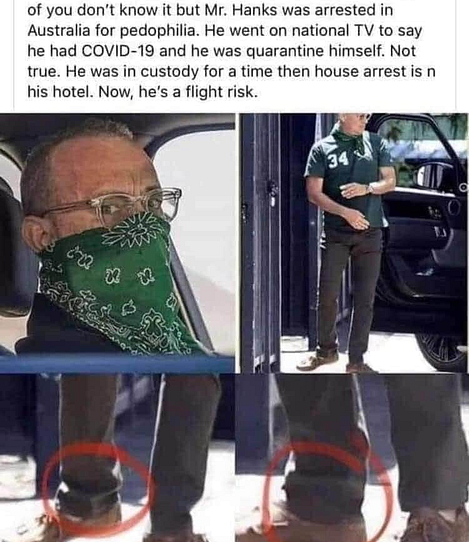 A viral Facebook post claims that actor Tom Hanks was arrested for pedophilia in Australia and pretended he tested positive for coronavirus as a coverup for his arrest.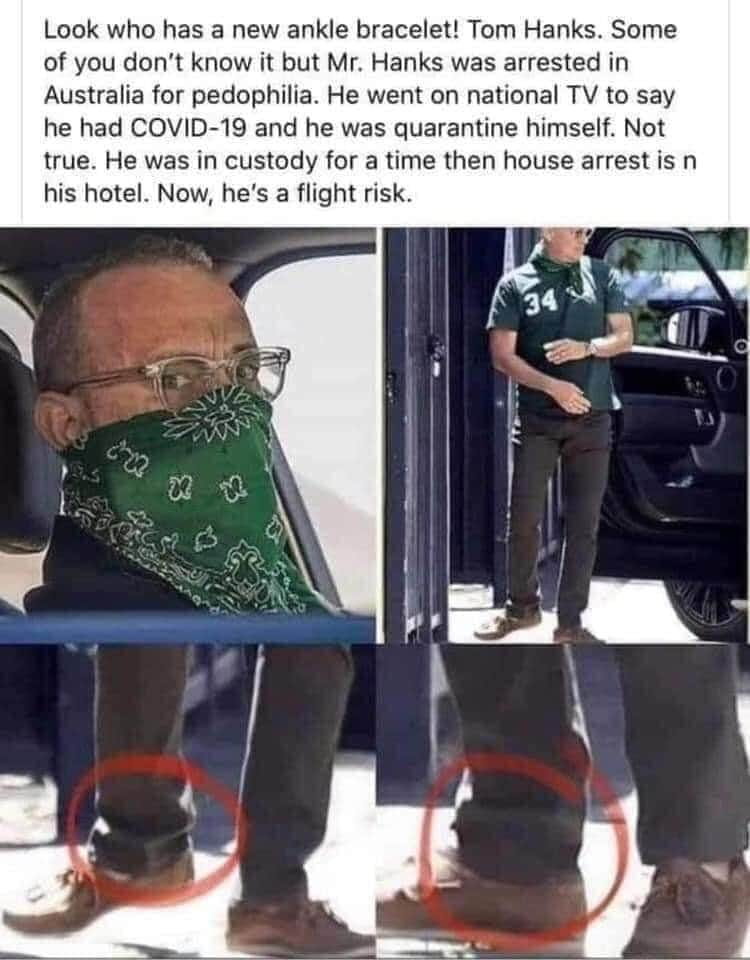 This conspiracy is entirely baseless. Hanks was in Australia to film an Elvis biopic until he and his wife, Rita Wilson, tested positive for coronavirus. After announcing their diagnoses on Instagram—not national TV as the Facebook post says—Hanks maintained an active presence on social media, regularly posting updates on Instagram and Twitter. After being discharged from Gold Coast University Hospital, the couple quarantined in a rented home in Queensland, according to media reports, not, as this post suggests, at a hotel. There is no record of Hanks running into trouble with the law for pedophilia or any other crime while in Australia, and by the end of March, the actor and his wife were back in the United States, with E! publishing pictures of the couple on March 27. A reverse image search of the pictures used in the Facebook post shows that the pictures actually show Hanks in Los Angeles after he returned from Australia, showing that he is not under house arrest in Australia. The "ankle bracelet" in the photos appears to be wrinkling of the fabric.