What My Family Saw at the Nashville 'I Will Breathe' Rally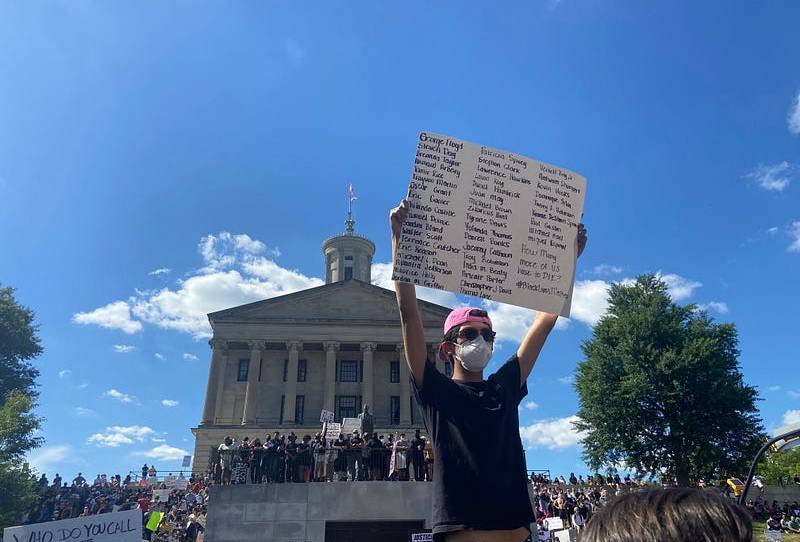 My husband David and I sought counsel from friends and family. 
We were considering whether we should take Naomi, our 12-year old daughter, to Nashville's "I Will Breathe" rally Saturday organized by local groups, such as the Brother's Round Table, Keva Inc., Equity Alliance, and the NAACP. Riots had already broken out across the nation, and the city of Atlanta was under siege. 
Naomi, originally from Ethiopia, had been targeted by racists before, but we'd largely protected her from it. (Listen to David talk about what we experienced during the 2016 election on NPR here.) Most advised us not to take her, because of the possible damage that could be inflicted from the words of a single counter-protester. 
We decided to take her anyway.