Why 2020 Could End Up as a Race Between Very Different New Yorkers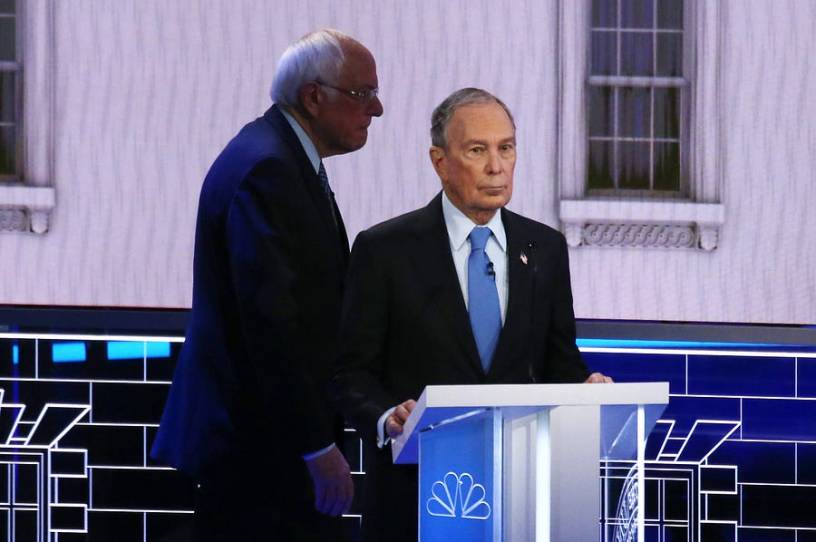 For a long time, it was a truism that being mayor of New York was a dead-end job. Only two mayors had ever achieved higher office—the last time it happened was when John T. Hoffman was elected New York governor in 1868. The presidential campaigns of John Lindsay in 1972 and Rudy Giuliani in 2008 both crashed and burned in embarrassing style. The same fate that befell Mayor Bill de Blasio's anemic 2020 presidential campaign seemed only to confirm the long-held political wisdom that New York politics just don't seem to play nationally.
If that is the case, why then does it appear likely that this year's presidential election will come down to a contest between two very different New Yorkers: Donald Trump and Bernie Sanders? Sanders, a Brooklyn native, leads national polling and most of the Super Tuesday states. And Super Tuesday is interesting for another reason: It's the first time Michael Bloomberg will appear on any ballots. If Sanders is unable to secure the Democratic nomination, Bloomberg could well become the Democratic standard bearer. If that's how the race develops come the fall, Americans will endure a presidential campaign whose roots lay in Gotham's bitter politics over the last six or seven decades.
A partial explanation for this shift is that New York no longer stands as a bogeyman for the rest of America. Its mix of hyper-capitalism and socially liberal multiculturalism is far less of an outlier in today's America. New York's evolution from the city of Charles Bronson's Death Wish to a Disney-fied Times Square helped soften the city's image nationally and 9/11 garnered sympathy for the city from most of American society, even those who can't stand cities. 
But there is another explanation for this year's presidential campaign. Our current political divisions owe much to the politics that formed in New York during the 1960s and 1970s. Under Mayor John Lindsay, liberalism in New York politics began to break down along a top-down coalition of affluent, liberal whites who lived in Manhattan and the nicer parts of the Bronx and Brooklyn and their allies in the black and Puerto Rican communities versus middle and working class white New Yorkers in the outer boroughs.