Wisconsin's Supreme Court Slugfest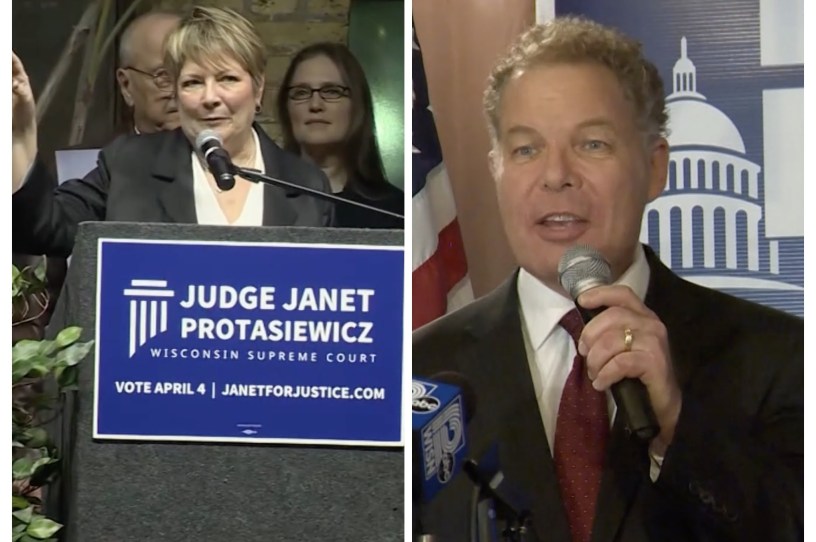 Wisconsin Supreme Court justice candidates Janet Protasiewicz and Dan Kelly. (Photos courtesy PBS Wisconsin)
Wisconsin's April 4 election for a 10-year seat on the state's supreme court is technically nonpartisan, but from the outside it's hard to tell. Spending in the race is on track to shatter records, and the two candidates are trading barbs resembling those of any other election.
The race's intensity comes as the state parties see the court as the referee between the GOP-controlled legislature and the Democratic-controlled governor's mansion as they debate abortion, crime, and election integrity.
Wisconsin's Democrats have rallied behind liberal Milwaukee County judge Janet Protasiewicz, while state Republicans have done the same for former state Supreme Court Justice Dan Kelly. Protasiewicz has criticized "rigged" state district maps and gone all in on defending abortion rights. Kelly has accused his opponent of being soft on crime, and, in line with the GOP's strategy last November, sought to largely duck talking about abortion.
The contest to replace retiring Justice Patience Roggensack will swing the seven-member makeup of the Wisconsin Supreme Court: Conservatives have had the majority for the last decade, but a Protasiewicz win would give liberals a one-seat majority.