This 'Libertarian Moment' Could Be More Lasting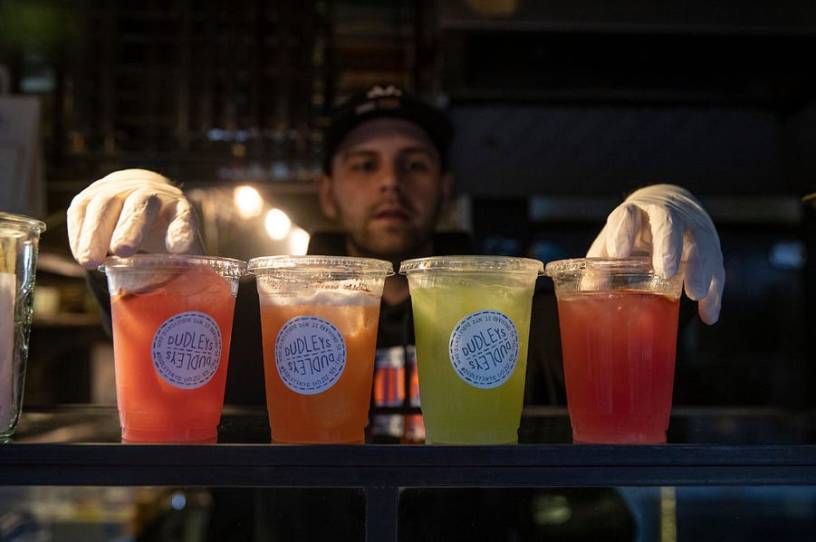 Dear Capitolisters,
A common jibe in the pandemic's early days was that it had eradicated all the libertarians. This "no libertarians in a pandemic" dunk was misguided even back then (see my March 2020 rebuttal for why), but it did have a bit of a point: 2020 saw not only multiple spurts of unprecedented, emergency state action, but also a significant increase in Americans looking to the government for help. At the same time, there were signs of supposed "market failures"—empty store shelves, overcrowded hospitals, etc.—everywhere. Given that expansions of government power often remain long after their impetus has disappeared—a classic "ratchet effect"—it wasn't so hard to believe that the COVID-19 crisis would usher in a new American era of big, activist government.
But a funny thing happened on our way to democratic socialism: America pushed back. Across the country, in all sorts of ways, Americans reacted to the state's activism, overreach, incoherence, and incompetence and… kinda, sorta, embraced libertarianism. Some writers are now starting to notice. "It's too soon to call this a libertarian moment," says the Wall Street Journal's Gerard Baker, using the frequently invoked term for the sudden onset of fiscally conservative, socially liberal policies that just as suddenly retreats after invocation. "But we seem at least to have reached a point where doubts about the wisdom of growing state control are salient." Conservative columnist Sam Goldman sees something similar: a "new libertarian moment" that's arrived in the form of "opposition to restrictions on personal conduct, suspicion of expert authority, and free speech for controversial opinions have become dominant themes in center-right argument and activism."
I tend to agree with Goldman and Baker that we do seem to be entering another "libertarian moment" in America, but for almost entirely different reasons. They focus on the populist resistance to various pandemic policies and restrictions, which indeed features a strong whiff of what the New York Times' Ross Douthat once called "folk libertarianism" but (like most populist movements) is unwieldy, incoherent, and most likely ephemeral. As we've discussed, in fact, recent history has taught quite well that libertarian-looking populist movements can—and in last decade's case certainly did—quickly morph into rather un-libertarian things. 
Get every newsletter and all of The Dispatch. Support quality, fact-based journalism.
Start Your Free Trial
ALREADY A PAID SUBSCRIBER? SIGN IN