We're Paying $1.9 Trillion for What?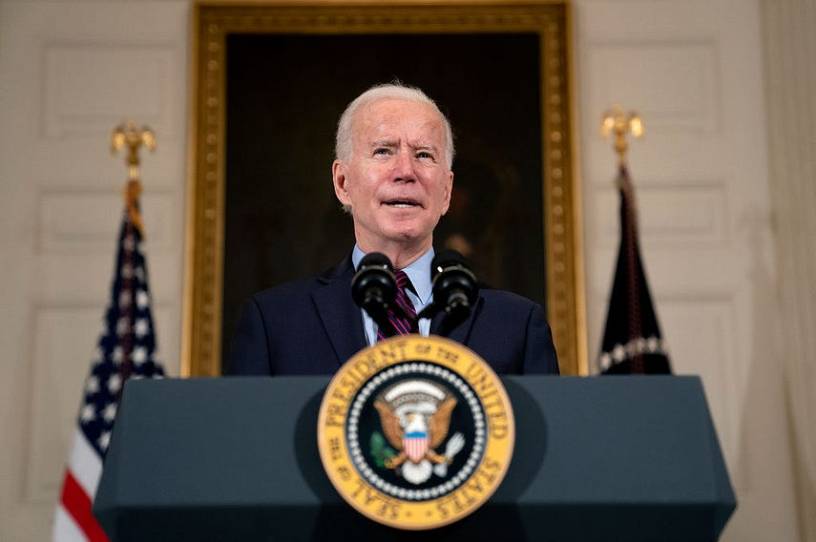 Dear Capitolisters,
Now that the Senate has decided to avoid the pesky issue of calling witnesses in an impeachment trial, Congress will get back (after the break) to legislative business, and the first order of business will be President Joe Biden's $1.9 trillion (with a T) "American Rescue Plan." Congress got the ball rolling on the plan when both chambers passed a 2021 budget resolution instructing various committees to come up with their respective pieces of a final bill that would include up to $1.9 trillion in new spending and revenue loss (tax cuts). Those bills were released late last week, so this will not be a deep dive into every little detail (thank goodness). Instead, today we'll focus on the bigger picture, including the debate that's erupted about the plan's size, timing, and effects, and try to answer one simple question: "what, exactly, are we rescuing here?"
What We've Done So Far
Before we get to that, however, it's important to understand the pandemic-related actions that the U.S. government—the Federal Reserve, Congress, and the Trump administration—has authorized since last spring. For that purpose, I recommend this useful tracker by the Committee for a Responsible Federal Budget (CRFB), which allows you to play with various elements to see the billions (and billions) of dollars that have already been authorized and disbursed to fight COVID-19 and support ailing individuals and entities. I've expanded a few categories in the following table for ease of reference, but invite you to head over there and click around yourself: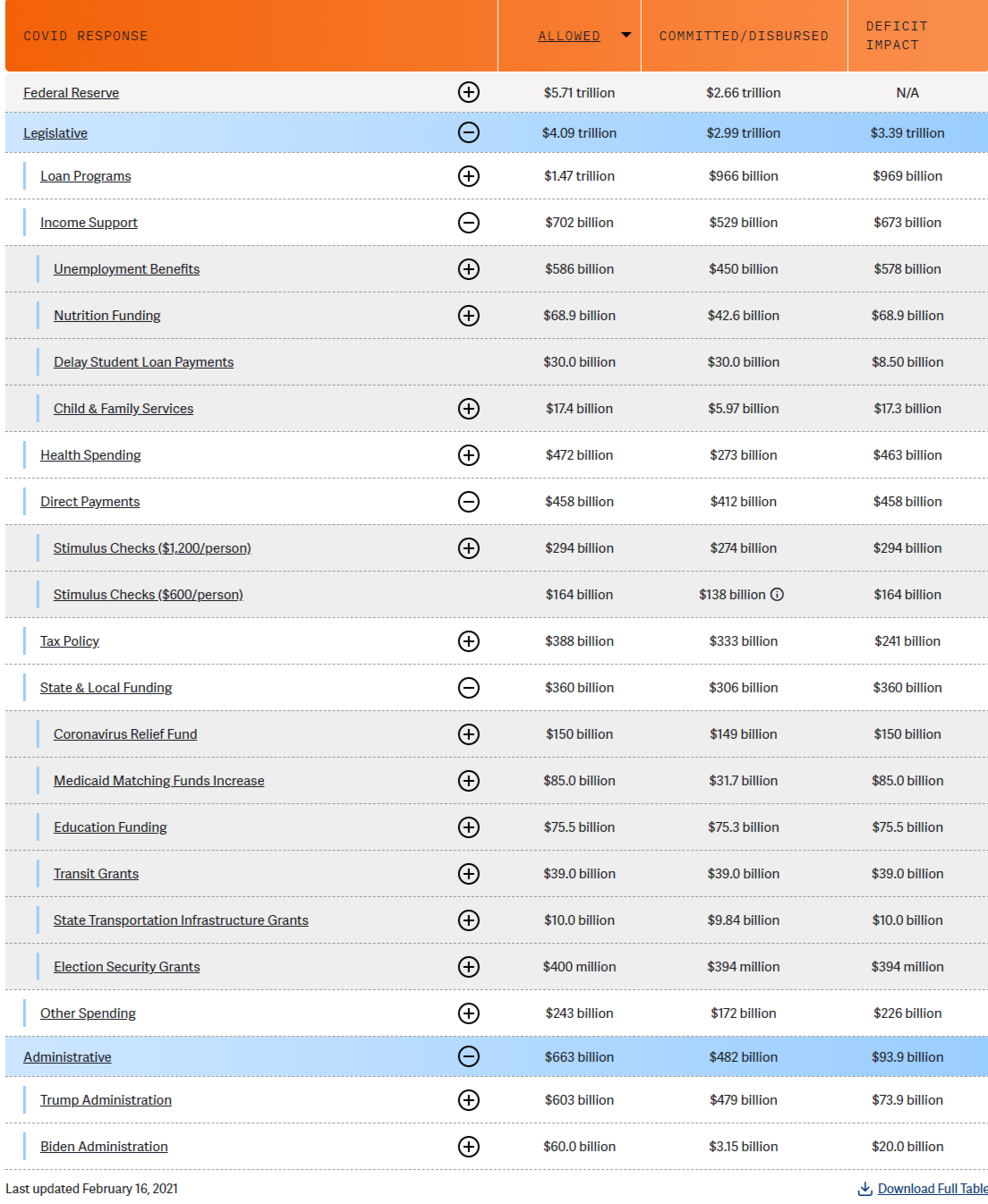 As the chart shows, Congress has already appropriated about $4.1 trillion total to fight COVID-19, but so far only (only!) about $3 trillion has been spent. That number should climb in the coming weeks, however, as more funds are distributed. (There are also trillions more available through the Fed, if needed.) Second, Congress has already provided about $2.5 trillion directly to individuals (income support and direct payments) and businesses (most of the loan programs). To help you get an idea of how the individual help might shake out, I asked CRBP's Marc Goldwein (who is a great follow on Twitter for all things budgetary) to run through two random scenarios to show that—contrary to the conventional wisdom—Congress has been quite generous so far:
Get every newsletter and all of The Dispatch. Support quality, fact-based journalism.
Start Your Free Trial
ALREADY A PAID SUBSCRIBER? SIGN IN